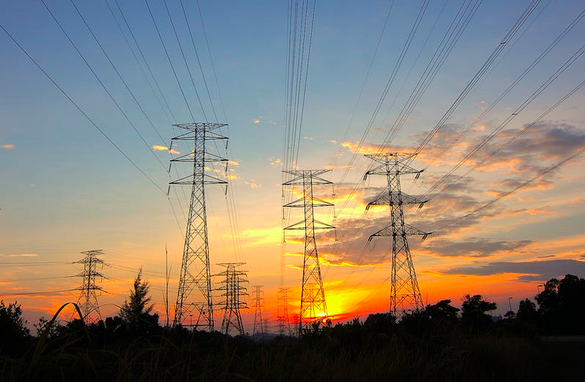 April 27, 2022 |
By RGR Marketing Blog
Why Should Residential Solar Matters for Homeowners?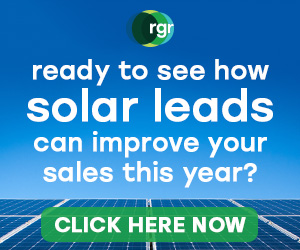 Residential solar, on the whole, is on an upward trajectory in terms of growth and popularity. But that doesn't mean that the industry hasn't seen its share of setbacks over the years. Despite the challenges, which include firm opposition to renewable energy from members in our own government, solar's promise of lower energy bills has kept the industry moving forward.
But what happens when you have prospects who aren't sold on solar's financial benefits or on its ability to combat climate change? When lower energy bills and fewer carbon emissions aren't enough to convince a prospect of solar's value, there's one topic that you can turn to that can convince even the most ardent objector to solar – energy predictability.
Solar Energy Is There When Storms Cut the Power
We live in turbulent times. With climate change increasing the intensity and incidence of occurrence for major storm systems, devastating natural disasters like hurricanes, tornadoes, tropical storms, wildfires, and floods can occur at almost any time. And when these disasters do occur, they can wipe out a region's electrical service for days or even weeks at a time.
With solar energy, your prospect will never have to worry about storm-related power outages again. While their neighbors are waiting for the local utility company to repair downed power lines, a homeowner with solar can wake up the next morning, put on a pot of coffee, check their email, surf the web, and live life as usual because their electricity isn't coming from the grid.
Solar Energy Isn't Antiquated Like the National Electrical Grid
The last time the United States National Electrical Grid underwent a major expansion was between 1960 and 1969. This was the same decade that The Beatles released their first single, "Love Me Do," in the United Kingdom; the comic book character of Spider-Man made his debut in the Amazing Fantasy #15 comic, the first episode of Star Trek aired on television, the first manned Apollo mission, Apollo 7, was launched by NASA, and the U.S. became embroiled in the Vietnam Conflict.
To say the National Grid is antiquated would be an understatement. Its designers never took into consideration things like air conditioning, computers, and other modern appliances. With American homes consuming more energy than ever, it is easy to see how strained and overworked this old system can get. Therefore, every summer is wrought with rolling energy blackouts and brownouts.
In recent years, Texas' independent energy grid has been the poster child for just how easy it is for this type of system to fail when homeowners need it the most. In Texas, all it takes is for a heatwave or a cold snap to render its poorly designed electrical grid useless.
By comparison, solar energy thrives on ongoing innovation and improvements. The result is an energy production system that can produce predictable energy for 30 to 40 years in most cases. The value of predictable energy is measureless in today's complicated world.
Connect with Prospects Who Value Solar's Predictable Energy
Whether you purchase solar leads or generate them using your own lead gen strategy, the goal is to sell them on solar's unique benefits. This will usually account for most of your dialogue with your prospects. But how fast you complete the sale will often rely on how much your leads already know about the product before you make contact. After all, the more they already know, the less you will have to do to convince them that solar is right for them.
At RGR marketing, our solar leads can offer you better sales results because they contain contact information for homeowners who have shown recent increased interest in solar. This means that they have already done a lot of their own research and are very close to making their decision. Even better, our solar leads are scrubbed, verified, and easily integrated into any lead management software platform.
With more than 20 years of experience matching solar installers with the high-quality leads they need to grow their businesses; we have a proven track record and the leads that can help your business succeed. Contact RGR Marketing today to find out how our solar leads can improve your sales this year.
Contact Us
Get started with free* leads.
Call us at 310-540-8900
Don't take our word for it—find out for yourself how good our leads are and what a difference working with us can make.
Call us at 310-540-8900 or fill out the form below and we'll tell you how you can get high quality leads for free*.
I authorize ReallyGreatRate, Inc. to communicate with me via email.
* Get up to 10% free leads on your first order!