Buy Home Improvement Leads with RGR
Connect with homeowners who need home improvement services
Every homeowner knows the time and resources required to properly maintain a home, regardless of the home's age. Many factors motivate homeowners to search for reputable contractors capable of services like replacing windows, installing new siding, renovating a roof, or remodeling bathrooms.
Empty nesters who want to reconfigure their living space; environmentally conscious homeowners looking to improve energy savings with new windows; residents who have experienced weather-related disaster and need to replace a roof—these prospects are out there, ready to find the right home improvement services. But are you able to find them before the competition?
With high quality, exclusive home improvement leads from RGR, you can directly target homeowners who are actively looking for what your business offers. We provide your home improvement services company with verified and validated leads generated via our proven process, and tailor those leads to meet your requirements. Let RGR help you close more deals and make sure the prospects you engage with are ready to take action to improve their homes today.
Explore our Home Improvement Leads

High quality windows improve a home in so many ways, from restoring beauty on the exterior to improving energy efficiency inside. Learn how you can get in touch with window replacement prospects and close more deals today.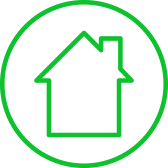 Buy Roofing Leads
with RGR
Roofs don't last forever, and harsh weather can reduce a roof's lifespan by several years. If you're a roofing contractor who's looking for more high-quality roof replacement prospects, we have the answers for you here.

New exterior siding services can increase a home's value substantially, while improving energy efficiency and the home's aesthetic. Discover how your home siding company can connect with homeowners who are looking for your services.

Buy Bathroom Leads
with RGR
With nearly any kind of bathroom remodeling project, the motivation is often high and the return on investment is significant. Learn how you can find engaged prospects who are ready to begin bathroom remodeling projects today.
Contact Us
Get started with free* leads.
Call us at 310-540-8900
Don't take our word for it—find out for yourself how good our leads are and what a difference working with us can make.
Call us at 310-540-8900 or fill out the form below and we'll tell you how you can get high quality leads for free*.
I authorize ReallyGreatRate, Inc. to communicate with me via email.
* Get up to 10% free leads on your first order!