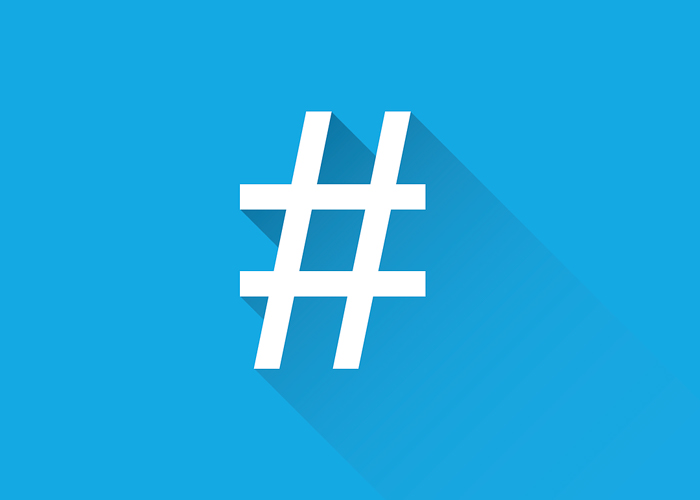 June 10, 2020 |
By RGR Marketing Blog
4 Tips for Making Hashtags Work for You
Social media helps B2B marketers reach their audiences and target customers in the fastest and most affordable way possible. Traditionally, one of the best ways to boost a post's visibility and reach has been to use the right hashtags within the text. But if there's one thing about social media trends, it's that they are always changing. So, should you still be using hashtags in your marketing? The answer is a resounding, "Yes!"
Hashtags are still relevant and effective – that is, when they're used properly. The trick is knowing how to use them so you can reap the benefits they have to offer. In this guide, you'll learn four tips that will help you get the most out of your hashtags.
#1: Find Out What's Most Important to Your Prospects
To target your audience with the right keywords, you first need to know what's most important to them. In other words, what are your prospects talking about? Scan resources like industry forums, LinkedIn Groups, network groups, and other places your prospects might be discussing their issues.
Look for things like pain points, relevant industry data, and new technologies to help you determine how your business can solve their problems, and then create hashtags to match.
#2: Keep Hashtags Fresh, But Don't Forego Evergreen Topics
You want to use fresh, trending hashtags so your company looks like it's current with the times. But it's also important to remember that your online content will be available for many years after it's posted. Therefore, you want to make sure you include evergreen hashtags to ensure your visibility doesn't end whenever a trend ends. Stay current, but don't forget about longevity.
#3: What's Happening in the Industry?
If an event occurred in your prospect's industry, then including it in your hashtags will help ensure your posts show up when the event is searched online. Noteworthy industry news and events are something you should be featuring in your hashtags. This is true whether you're talking about a major trend or a short-term item of interest, because it will ensure your business stays ahead of the curve.
#4: Turn Key Benefits Into Hashtags
If you're not sure what hashtags to include in your posts, just look to what benefits you have to offer to your customers. Creating hashtags using specific terms related to the benefits you can provide is an excellent way of strengthening your brand identity, and keeping your brand at the forefront of customers' minds.
Using Hashtags Appropriately Based on Your Social Network of Choice
Although hashtags can be found on every social network, how they're used on each platform definitely differs. For instance, on Twitter, hashtags are usually searched for by users, meaning anyone can come across your post simply by searching for a hashtag that you included in your tweet.
On other networks, like Facebook, hashtags are more likely to be engaged with by your own followers. Meanwhile, on LinkedIn, hashtags can be used to help get your post noticed since the network doesn't make hashtags clickable. As such, hashtags aren't as commonly used on LinkedIn and when they are, they tend to be used in an ironic sense.
Like Hashtags, Purchased Leads Are Essential to B2B Marketing Success
Using the right hashtags can help you improve your organic lead generation results but results can vary, and it can take time to see the fruits of your labor. Therefore, many companies choose to balance their organic lead gen efforts with purchased leads. At RGR Marketing, we have more than 20 years of experience providing B2B marketers with the highly targeted leads they need to keep their sales conversions going.
If you have products or services that can benefit companies in the solar or mortgage industries, contact RGR Marketing today and we can provide you with exclusive access to leads based on your unique target customer's profile.
Contact Us
Get started with free* leads.
Call us at 310-540-8900
Don't take our word for it—find out for yourself how good our leads are and what a difference working with us can make.
Call us at 310-540-8900 or fill out the form below and we'll tell you how you can get high quality leads for free*.
I authorize ReallyGreatRate, Inc. to communicate with me via email.
* Get up to 10% free leads on your first order!