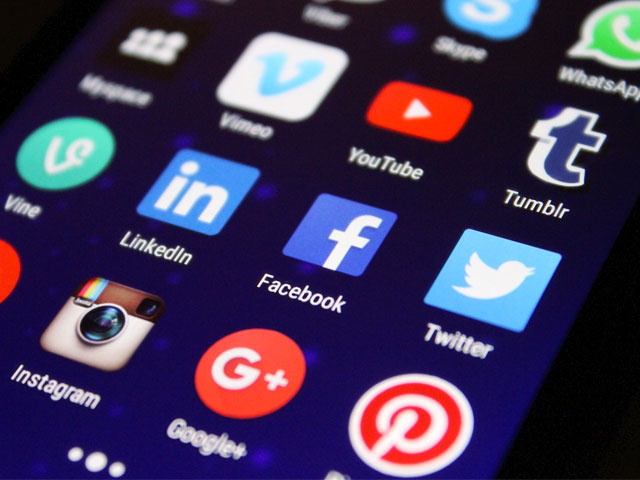 September 14, 2017 |
By RGR Marketing Blog
How Solar Companies Can Broaden Their Reach With Social Media
These days, it seems that social media is firmly set as part of our culture. People all over the world use various social platforms daily to communicate with each other, share new trends and ideas, go shopping, find inspiration, and learn new things. Social media is so ingrained into our daily lives that it's rare for a business not to have a social presence.
Social media provides a business with a reliable means to communicate with its audience in an immediate and powerful way. If you're unsure how Facebook, Twitter, and Instagram can benefit solar professionals like you, we provide some insight here.
Social Media Is Here To Stay
According to Statista, there are more than 202 million people currently using Facebook in the United States. That number is expected to increase to almost 220 million by 2022. In fact, 81% of the country has one or more social media profiles and 76% of these people use Facebook multiple times per day.
Now add more than 76 million Instagram users (with that number expected to rise to 95 million by 2020) and 60.9 million Twitter users (that number also expected to grow to nearly 71 million by 2020) and you can see that social media is anything but a fad; it's an important part of daily life for the vast majority of Americans.
5 Ways Social Media Benefits Solar Professionals
#1: Multichannel Marketing
By adding social media into your marketing strategy, you will enter the world of multichannel marketing. This not only extends your reach, but it also helps increase your company's credibility.
#2: Increases Website Traffic
Smartly designed social media posts offer a powerful and effective means for increasing your website traffic. By sharing pertinent facts, helpful information, and information about any rebates or deals you might be offering, you will be placing your audience right at the entrance to your sales funnel.
#3: Educates Your Audience
Although solar is on the rise in the U.S., not all Americans know about it or understand how it works. Through social media, you can educate your audience with informative posts and videos. This will help make on-the-fence customers feel more comfortable deciding to buy.
#4: Targets Your Ideal Audience
Facebook offers a unique feature that helps you narrow down your target audience so only those you determine most likely to buy solar panels will see your ads. This greatly enhances your marketing dollar because your ads aren't being wasted on those who aren't included in your target demographic for solar prospects.
#5: Builds Trust
By providing your audience with useful information through your social media platforms, you will be gaining their trust. Your audience will start considering you an expert in the field of solar power installation. This means that when they are ready to shop for solar, your company's name will be the first one that comes to mind.
What's Needed to Implement a Solar Social Media Strategy?
The first thing you need to know is that running an effective social media strategy for a solar installation business is no small thing. If you're serious about using social media for your solar business, then you will need the following:
Social Media Manager – Your social media manager should be someone with an in-depth understanding of digital marketing and solar technology. This individual should also know exactly who you need your solar marketing to target.
Content Team – The content team creates the copy and images that will drive your digital marketing efforts. The team should consist of experienced writers, researchers, and graphic designers, all with knowledge of the solar industry.
Design and Development Team – The design and development team are the digital professionals who create and code your digital ads. Those on this team should have a strong understanding of what drives a successful solar campaign on the social channels.
The truth about the solar industry is that it currently has a low profile on the social media platforms. In this regard, the early adopters of digital marketing via social media will be among those that attract the larger audiences and drive better sales results.
Contact Us
Get started with free* leads.
Call us at 310-540-8900
Don't take our word for it—find out for yourself how good our leads are and what a difference working with us can make.
Call us at 310-540-8900 or fill out the form below and we'll tell you how you can get high quality leads for free*.
I authorize ReallyGreatRate, Inc. to communicate with me via email.
* Get up to 10% free leads on your first order!