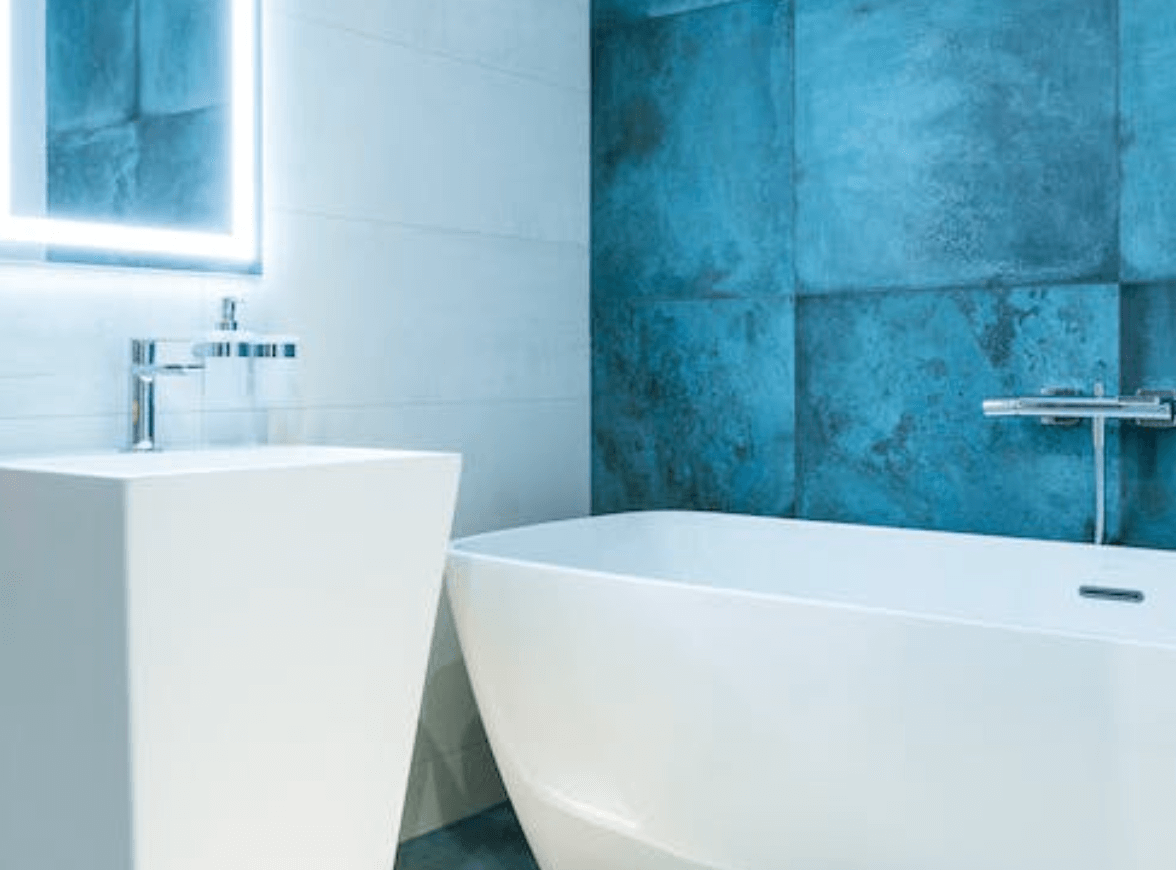 March 14, 2023 |
By RGR Marketing Blog
Making the Connection Between Home Value and Home Improvement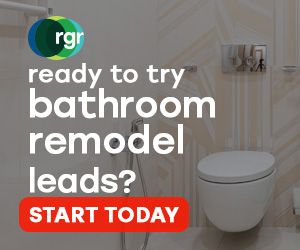 Next to the kitchen, the bathroom is the most remodeled room in American homes. This is for various reasons. The bathroom tends to be one of the smaller rooms in the home, so renovating a bathroom is usually quicker and more affordable than renovating most other rooms. But it is also a home improvement that can provide an instant increase to a home's market value.
That said, not all bathroom remodels are the same and not every one affects the value of a home the same either. If you have bathroom remodel clients, then here's what you need to let them know about home value and bathroom remodeling, because the last thing you want is to have a client with certain expectations that their bathroom project won't be able to deliver.
How Much Should Your Client Expect in ROI?
According to the National Association of Realtors® 2022 "Remodeling Impact Report," midrange bathroom renovations recoup approximately 71% of their costs in value added to the home. This is compared to an ROI of just 56.2% for an upscale bathroom remodel. And with a new bathroom installation recouping an average of 63% of its cost, it simply pays more to perform a midgrade renovation on an existing bathroom than it does to have an upscale remodel done or to build out a new bathroom.
It is also important to note that some bathroom renovations deliver higher returns than others, so if your client wants to maximize their home value by upgrading their bathroom, then this information should be shared with them.
The Top 3 Bathroom Renovations for the Best ROI
Not every client will have the resources to complete a top-to-bottom bathroom renovation, so in these cases, what they choose to have done will take on greater importance if they want to get the highest return on their investment. Here are the top three bathroom renovations that deliver the best ROI:
Replacing the Vanity: Replacing an old vanity with a new one, particularly one with a double sink, is a quick and easy renovation that can make an immediate impact on a home's value. The reason is because according to HomeLight's Top Agent Insights Report, a double vanity was 2021's number one desired bathroom upgrade, with 65% of surveyed agents saying that this upgrade appeals greatly to buyers.
Installing New Flooring: Replacing the flooring in a bathroom provides it with an immediate facelift that can help instantly improve the look of the space. The great thing is that even using inexpensive flooring materials, like porcelain tiles, or even vinyl, can provide an excellent ROI. And since most bathrooms tend to have a small footprint, installing radiant-heat mats underneath the bathroom flooring of choice, can be an even more attractive feature for buyers and one that won't break the bank.
Installing a New Tub or Shower: The most in-demand feature in modern bathrooms is the large, walk-in shower. Second to that is a separate tub for soaking. If the bathroom has enough space for both of these fixtures, then they will deliver an exceptional ROI along with incredible user satisfaction. But if there's only room for one, then the shower will appeal to more buyers and thereby produce a higher ROI than the tub, which most people use only a few times per year compared to the shower, which is used daily.
Purchase Validated Bathroom Remodel Leads from RGR Marketing
If you're a home improvement contractor looking to improve the quality of your leads, then purchasing home improvement leads from RGR Marketing can provide you with the results you're looking for.
At RGR Marketing, we know that lead quality is an important factor in how quickly and efficiently you can convert your leads into sales. That's why we work with you to ensure that the leads you get are best positioned to help your team succeed. We have over 20 years of experience helping bathroom remodeling contractors grow their businesses, and over that time we have honed our lead generating skills to provide you with better leads and higher sales results.
When you partner with RGR Marketing, you get exclusive access to leads that have been pre-scrubbed and verified for accuracy, so you won't have to worry about wasting time and resources dealing with dead leads or being frustrated by things like duplicate leads, incorrect data, or incomplete contact information.
Contact RGR Marketing today and get higher quality bathroom remodel leads that can help your business grow.
Contact Us
Get started with free* leads.
Call us at 310-540-8900
Don't take our word for it—find out for yourself how good our leads are and what a difference working with us can make.
Call us at 310-540-8900 or fill out the form below and we'll tell you how you can get high quality leads for free*.
I authorize ReallyGreatRate, Inc. to communicate with me via email.
* Get up to 10% free leads on your first order!