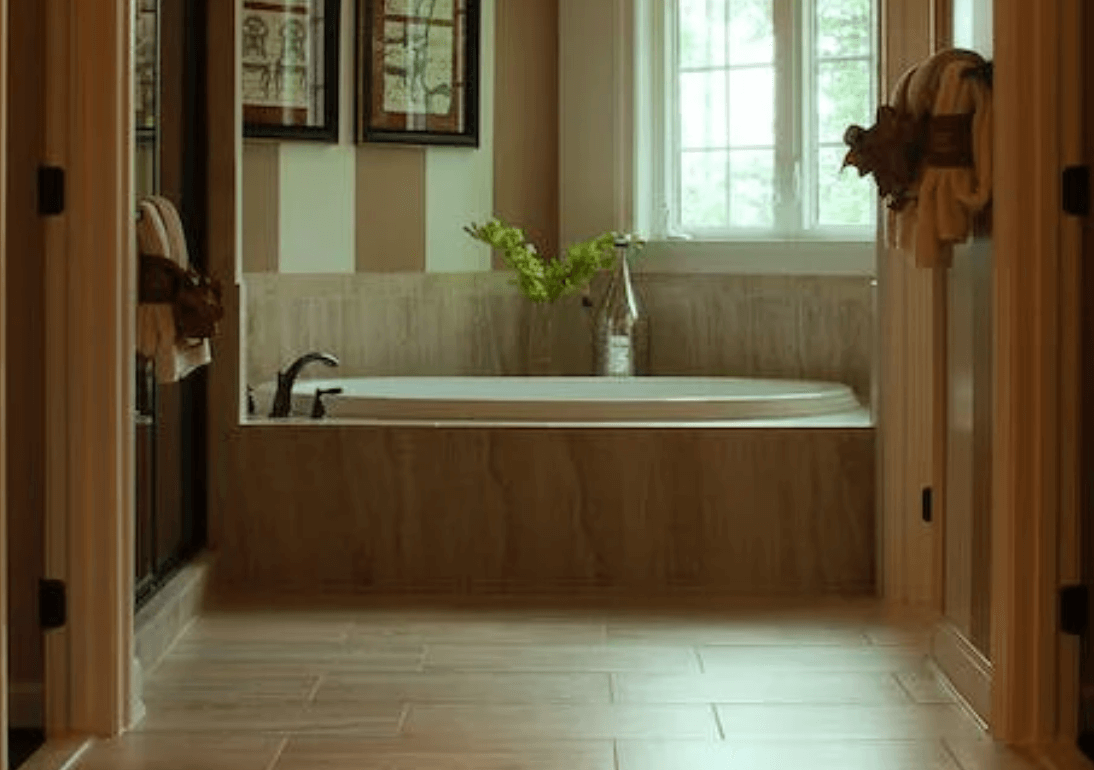 January 17, 2023 |
By RGR Marketing Blog
Is the Cost of a Bathtub Replacement Worth It? Your Client Will Want to Know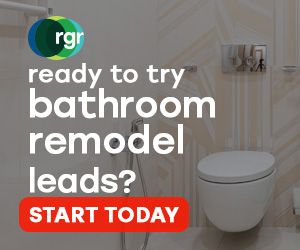 Every home improvement project comes with a cost vs. value comparison that needs to be made prior to the start of the project to ensure that the work being completed is actually worth it. Cost vs. value is a prime factor in whether a prospect chooses to have their home improvement done, so being able to accurately represent this to your prospects is important if you want to convert more leads into sales.
Here's what you need to understand about cost vs. value when selling bathtub replacements.
How a New Bathtub Affects Home Value
Replacing a bathtub improves the look of the bathroom and this can attract more potential buyers. As a result, this simple renovation can positively impact the home's market value. When the bathtub replacement is handled by a professional and installed properly, a homeowner can expect to recoup about 60% of what they invested in their bathroom renovation.
According to Forbes, the cost of replacing a bathtub can range anywhere from $1,000 to $5,000 depending on the type and style of the tub being installed with the average install costing about $2,500. So, if your prospect's job costs the national average, then they can expect to recoup $1,500 in home value.
Bathtub or Shower - Which Increases Resale Value the Most?
Walk-in showers require little floorspace, tend to cost less, and are usually preferred by adults who are looking to get clean quickly. As a result, they have become the most popular fixture in modern American bathrooms while the bathtub has generally been reserved as more of a luxury fixture. Instead of being used for quick cleaning purposes, tubs are more likely to be used when the user wants to relax with a lengthy soak or to bathe their young children or pets.
But this is a bathroom trend that is once again in flux as the bathtub market has seen a surge over the last decade, especially in regard to freestanding bathtubs. In fact, half of all home buyers now desire a master bathroom with both a tub and shower instead of just a walk-in shower. Because of this, real estate professionals recommend that a home have at least one tub to achieve the highest resale value.
Top Considerations for Your Bathroom Remodel Client
Before your client chooses between a shower or bathtub for their bathroom renovation, you should ask them to consider the following questions first:
Is it a full bathroom renovation? If it is, then your client has the freedom to create their new bathroom as they want. If it is not a complete renovation, then your client may need to understand that the existing elements in the bathroom and the home itself may impact their choice flexibility.
How much space do they have to work with? The amount of available space will also impact how much freedom and flexibility the renovation has. A bathtub requires more space to accommodate than a shower. Although a bathtub will add more value, sometimes a bathroom will only fit a shower, so it is best to understand the limitations of the space.
Are they planning on moving soon? If your client wants to renovate their bathroom because they are planning on selling and moving, then installing a bathtub will improve their home's desirability and market value. That said, you will need adequate time to complete the renovation, so make sure your client is aware of your timeline.
Who will be using the bathroom? The person or persons who will be using the bathroom should ultimately decide whether they want a bathtub or a shower. Generally, young adults prefer a shower whereas a bathtub is most ideal for young children and older adults.
Find Your Next Bathroom Remodel Client with RGR Marketing
Bathroom remodel prospects run the gamut from those homeowners who are looking to increase their home values to new homeowners who want to put their personal touch on their homes to those just looking to improve the functionality of their homes. At RGR Marketing, we can connect you with the exact type of lead that you want to target.
If you're a contractor who is looking for local bathroom renovation leads, then contacting RGR Marketing is the right move. At RGR Marketing, we have been providing home improvement contractors and other specialty businesses with the leads they have needed to succeed for more than 20 years. And unlike the leads you get from other providers, ours are pre-scrubbed and verified for accuracy, so you don't have to worry about wasting time and resources pursuing dead leads or being frustrated by things like duplicate leads, incorrect data, or incomplete contact information.
Let RGR Marketing help keep your bathroom remodel business thriving. To learn more about the benefits of purchasing leads, contact RGR Marketing today.
Contact Us
Get started with free* leads.
Call us at 310-540-8900
Don't take our word for it—find out for yourself how good our leads are and what a difference working with us can make.
Call us at 310-540-8900 or fill out the form below and we'll tell you how you can get high quality leads for free*.
I authorize ReallyGreatRate, Inc. to communicate with me via email.
* Get up to 10% free leads on your first order!