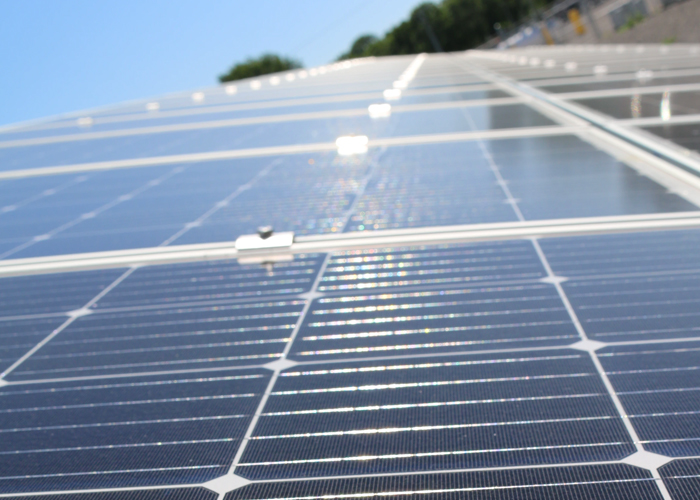 June 3, 2020 |
By RGR Marketing Blog
Quick and Confident Answers Help Build Trust in the World of Commercial Solar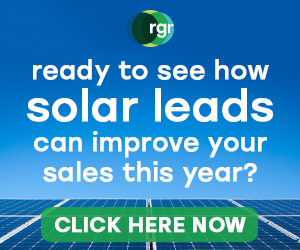 When you're trying to sell commercial solar to a prospective client, building a strong relationship is all-important. After all, every successful relationship typically begins with trust. Think of it this way – if you can't gain your prospect's trust, then there is no way they're going to have you perform their solar installation.
One of the most effective ways to build trust with a prospect is to be the resource they expect you to be. This involves answering all their questions quickly, clearly, and confidently. Hesitating for more than a moment can give the prospect the impression that you don't know everything you claim to know, or that you're just not that experienced.
In this guide, you'll learn which questions people most commonly ask about commercial solar, so you can be ready to give them the answers they're looking for.
#1: How Much Money Can My Company Save With Solar?
Prospects want to hear a numerical answer to this question, but the reality is that the savings they can achieve ultimately depends on a wide range of factors. For instance, different panels carry different efficiencies, and they differ in performance and durability – all things that can affect the long-term savings a system can provide.
Therefore, to give your prospect the most accurate answer, you should be familiar with the equipment being installed and the types of savings it usually delivers clients.
#2: Who Is Responsible for Repairs and Maintenance?
Today's solar systems are generally low maintenance and designed to last for several years. But it's important to let the prospect know that the panels do require occasional cleaning and possible repairs from time to time to keep the system running at peak performance.
Explaining the warranty in full with the prospect will help them better understand what's covered, how long their warranty will last, and what their responsibility will look like at every stage.
#3: How Much Upfront Capital Will Going Solar Require?
This answer will also vary based on the equipment being installed and the size of the system. It further depends on whether the company is paying for their system in full or financing the system. If the company wants to finance, then their costs will be affected by whatever lender requirements are attached.
Of course, the business can also enter a PPA (power purchase agreement), in which they can buy solar energy but not the solar equipment. This allows the client to enjoy all the benefits of renewable, clean energy with no up-front costs. Be sure to review all the possible options with your prospect, so they can choose the right solution for their unique needs.
#4: Is My Property Suitable for a Solar Installation?
While not all commercial properties are ideally suited for a solar installation, most don't have a problem. That said, today's installers can design solar systems to meet the needs of just about every type of property. From traditional rooftop to parking lot and ground arrays, there is a wide variety of options available to commercial prospects.
#5: What Size and Type of Solar System Will Suit My Business Best?
The answer to this question will largely depend on how much energy is required to support the business's day-to-day operations, but that's not the only consideration. For instance, some clients may want to build a larger system than they need, so they can potentially earn credits for any excess energy the system produces.
To determine an appropriate answer, however, you will need to analyze the company's past and current energy needs. This is an important step because it will also provide you with the data you need to determine if the site can fit the number of panels required to achieve the desired results.
Need Commercial Solar Leads? Contact RGR Marketing for Highly Targeted Leads
One of the benefits of purchasing solar leads from a provider like RGR Marketing is that you can customize your lead criteria, so you can access leads that best fit your target customer profile. This not only saves your sales team a lot time comparing organic leads to find the most promising prospects, but it also increases your sales conversion percentage.
At RGR Marketing, we can provide you with up-to-date, exclusive leads for commercial entities that have shown increased interest in going solar. Get the leads you need to secure your company's future now. Contact RGR Marketing today for high-quality commercial solar leads in your service area!
Contact Us
Get started with free* leads.
Call us at 310-540-8900
Don't take our word for it—find out for yourself how good our leads are and what a difference working with us can make.
Call us at 310-540-8900 or fill out the form below and we'll tell you how you can get high quality leads for free*.
* Get up to 10% free leads on your first order!