Finish out 2019 with a strong push and avoid the holiday slump. Here are some of our favorite tips for marketing…
https://t.co/JsjWBZZbLi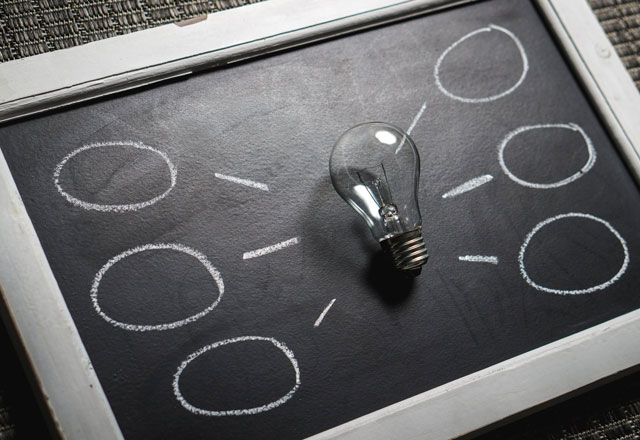 March 29, 2018 |
By RGR Marketing Blog
Get Your Debt Relief Company Noticed and Gain More Customers
With so many Americans saddled with debt these days, you might not think your debt relief company needs a marketing strategy. But the truth is, the debt relief industry is flooded with companies and competition is increasing. If you don't have a sound strategy for your marketing, then your company could see a dramatic drop in its customers over the next few years.
Don't let that happen to you. Here are four simple tips to inject a breath of fresh air into your marketing plan, so your debt settlement company can continue to see record-breaking profits.
#1: Increase Your Online Presence
Trustworthiness is a top trait that customers look for in a debt relief company. One of the easiest ways to build trust is to increase your online presence using social media and blogs. You can use these avenues to share valuable information, such as myths and facts about debt relief, and other news pertaining to your industry.
Write and publish blog posts regularly on your website and share them on social media to spread them around. Interact with your followers by answering questions and settling any problems in the most positive way possible. By doing this, you will be positioning your company as a leader in the field.
#2: Encourage Customers to Share Their Experiences
Word of mouth referrals play a large role in the success of a debt relief company. Therefore, you should encourage your customers to share their experience with your company online or provide you with a positive testimonial that you can use in your marketing materials.
The more customers you can get to spread the word about your company and its excellent customer service, the more attractive your company will be to others considering debt relief.
#3: Buy Only Fresh Leads
Depending on your lead provider, your leads can either be fresh or shared. You need to stay away from shared leads because they are quickly extinguished due to so many other companies reaching out to them. But, when you buy fresh, high quality debt settlement leads, your company is the only one that has them. This allows you to start nurturing relationships with your leads without all the interference of your competitors.
#4: Don't Abandon Your Marketing Plan Too Soon
All too often, a debt relief company starts a marketing campaign, only to stop it before it has gained any traction. This can be a terrible mistake. A marketing campaign needs to play out to attract quality prospects.
A debt relief company should stick with its marketing campaign for at least for a few months to can get a more accurate gauge on the feedback. Once you have the data, you will be able to make more effective strategic changes so your next campaign can resolve any issues or missing elements that the prior one suffered from.
Adhere to this tactic and each forthcoming campaign should then be stronger and more effective than the previous one.
Marketing a Debt Relief Company Isn't Easy
Marketing a debt settlement company isn't as easy as marketing a restaurant. Many people have misgivings about the industry due to the increase in illegitimate companies over the last decade. But, your marketing strategy is an effective way to show prospective companies that yours is a business they can trust.
Be honest in your marketing and on your social media platforms. Showcase your expertise by providing thoughtful and relevant content. Commit to buying only fresh leads and let your campaigns have a chance to work for you before you drop them. Follow these tips and your debt relief company may just be able to pull itself away from the pack.
Latest from Twitter
@RGRMarketing
wrote:
"Finish out 2019 with a strong push and avoid the holiday slump. Here are some of our favorite tips for marketing…
https://t.co/JsjWBZZbLi
"
Contact Us
Get started with free* leads.
Call us at 310-540-8900
Don't take our word for it—find out for yourself how good our leads are and what a difference working with us can make.
Call us at 310-540-8900 or fill out the form below and we'll tell you how you can get high quality leads for free*.
* Get up to 10% free leads on your first order!