These 5 essential lead generation strategies can help to boost your business before the end of 2019. Find out more…
https://t.co/BgFurBOtzs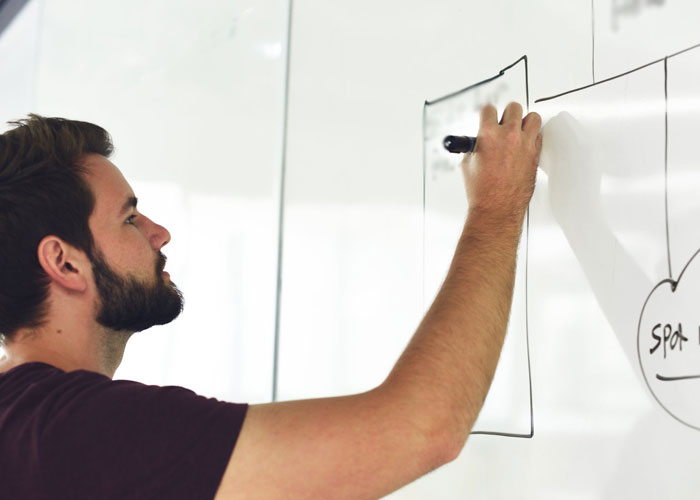 May 9, 2019 |
By RGR Marketing Blog
Should You Buy Solar PV Leads or Generate Your Own in 2019?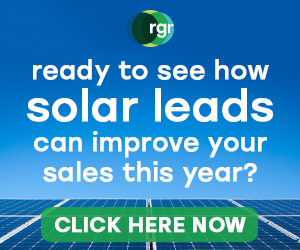 Every solar installer will tell you how important it is to have quality solar leads when it comes to closing more sales. But what many solar companies aren't so sure about is whether to generate their own free solar leads, or to purchase them from a solar lead-generation company.
The truth is, a combination of the two is usually the best bet, and here's why.
Generating Your Own Solar Leads Isn't as Easy as You Might Think
Solar is growing fast, and the market is a competitive one. In the United States, the profit margin on solar installations is considerably larger than most other home improvement sectors, so this means solar companies are investing more and more money into their solar lead generation efforts. In fact, most Americans and businesses are already being overwhelmed by online solar advertisements, direct mail, television commercials, telemarketing, and more.
This means that they have their pick of who to choose as their solar PV installer. They also know that there are solar companies out there offering zero-down offers, and this typically restricts their choices further.
Ultimately, when a homeowner or business is interested in having a solar system installed, they will perform a search on the Internet. Online, it can be very challenging to generate leads when there is so much competition out there, and the smaller the company, the more difficult it is.
You Can Generate Your Own Leads, But It Takes Time
Of course, this is not to say you can't generate your own solar leads, because you can, and you should. But it is important to know that it takes a lot of time and effort to attract your own leads. It often takes between two and three years of constant publishing of new solar content before a site shows up high in the search engine results.
If you play the long game and produce high-quality content on a well-designed website, you will eventually be able to attract your own exclusive leads. While the number of leads won't be high, you will most likely have a higher conversion rate with these leads.
The Benefit of Including Purchased Leads
By including purchased solar PV leads in your lead generation strategy, you will always have leads to pursue while your organic lead-gen efforts have a chance to come to fruition. Your conversion rate with your bought leads will depend on many factors, such as whether the leads are exclusive to you or shared with other solar companies or lead generating companies, the quality of your sales team, and more.
Plus, if you buy only leads that are validated and verified, you will be working with leads that have shown increased interest in solar, so your team will more than likely be able to convert more of these leads.
Buy Exclusive Solar Leads From RGR Marketing and See Your Conversions Improve
RGR Marketing is a leading provider of exclusive solar leads. We can provide you with high-quality solar leads that are verified and validated. With more than 20 years of experience connecting solar businesses with high-quality prospects who are on the cusp of making a buying decision, we can help improve your conversions. Use our leads in tandem with your organic leads and enjoy more conversions and better sales.
Latest from Twitter
@RGRMarketing
wrote:
"These 5 essential lead generation strategies can help to boost your business before the end of 2019. Find out more…
https://t.co/BgFurBOtzs
"
Contact Us
Get started with free* leads.
Call us at 310-540-8900
Don't take our word for it—find out for yourself how good our leads are and what a difference working with us can make.
Call us at 310-540-8900 or fill out the form below and we'll tell you how you can get high quality leads for free*.
* Get up to 10% free leads on your first order!