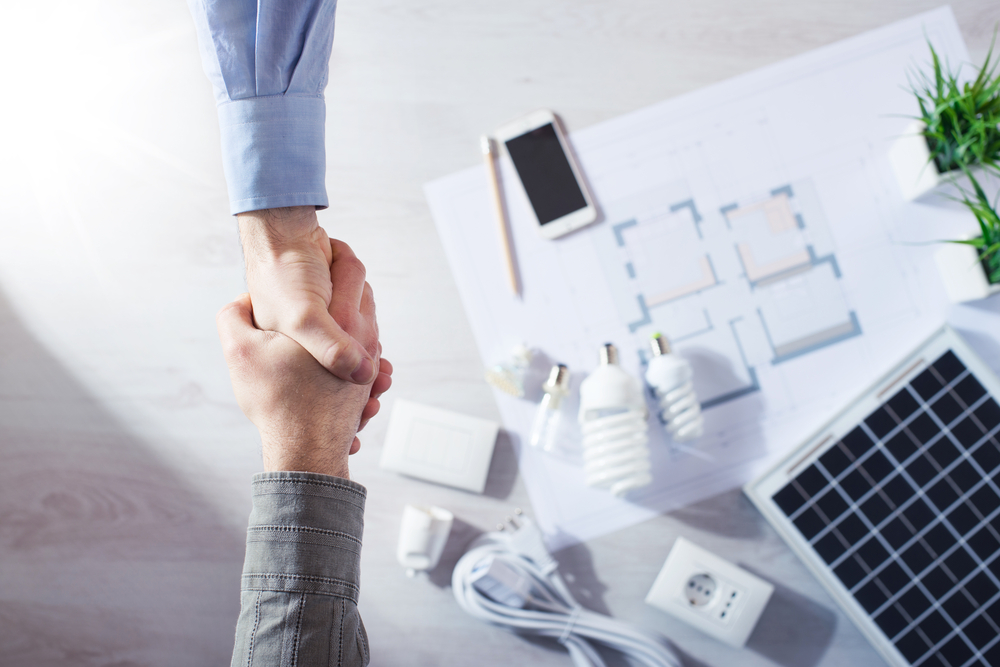 September 1, 2016 |
By RGR Marketing Blog
Solar Sells Itself, But Only if You Have Solar Leads
These days, solar energy is in high demand, and that's a trend that's unlikely to slow down anytime soon. As a solar installer, you know that the future of solar is bright, and assuming you can attract enough customers, your solar business's future should be every bit as sunny.
Of course, filling your pipeline with qualified leads isn't necessarily easy. You're offering a popular product that basically sells itself – the problem is that you're not the only one selling solar. Lately, it seems like there's a new solar installation business popping up every time you turn around, and you're in competition with every small solar installer in your market, not to mention the major industry players that do business nationwide.
So how do you turn people who are interested in solar into people who are interested in buying solar from your company? It all starts with lead generation. As you know, customer acquisition is one of the biggest expenses facing any solar installation business – it's estimated that U.S. solar installers spend as much as $3,000 per successful customer acquisition. How can you generate your own solar leads in a cost-effective manner?
Build Partnerships With Local Businesses
As a small business owner, it's a great idea to try to build relationships with others in the small business community. For example, you might create a mutually beneficial arrangement with a local realtor – you'll refer the folks who wish they could go solar but don't own their own homes yet, and the realtor will send you the newly minted homeowners who want to make their homes more eco-friendly with a solar array. From contractors to pool builders, electric car dealerships to organic grocers, the list of natural partnerships for a solar installer is extensive.
Register With Review Sites
If you're doing your best to provide excellent service, then chances are good that some of your former clients would be happy to leave you a review on Yelp, Thumbtack, Google, or Angie's List. Make it easy for them to do so by creating profiles on those websites and ones like them. Having a profile full of glowing reviews will reassure potential clients that buying solar from your business is a smart choice.
Start a Mailing List for Email and Postcards
Postcard marketing has been around forever, and these days, even email marketing seems a bit quaint and old-fashioned. But both of these channels are still quite popular among marketers. Why? Because they're inexpensive and they work! If you're not gathering physical and email addresses at every opportunity, then you're missing out.
Go Door to Door
While we're on the subject of old-fashioned marketing techniques that still work for solar, let's talk for a minute about pounding the pavement. Most of the time, door-to-door sales are a poor choice, but solar may be an exception. Here's why: people have questions about solar energy; not just in the general sense, but also about how it might look for them specifically. Sending a bona fide solar expert around neighborhoods where homeownership is the norm and some neighbors have already gone solar may be more effective than you might think.
Offer a Free Solar Seminar
Solar may not be new technology, but its newfound popularity is a relatively recent development. Your potential customers have certainly taken notice of the solar arrays popping up on the rooftops of homes and businesses in their neighborhoods, and they're eager to learn more from a solar thought leader. That's where you come in. It doesn't cost much to rent a conference room for a few hours, and you'll likely find that participants are eager to do business once they've gotten to know you.
Create a Blog
The hard sell is dead. Your clients are tired of being sold to, day in and day out on television, the radio, and every website they visit. Instead of beating your prospects over the head with an aggressive marketing message, aim to establish yourself as an approachable, informative solar expert; a friend in the business. Building a library of relevant blog content is an excellent way to do just that.
Focus on Popular, Relevant Solar Keywords
To get the best results from your online marketing efforts, you'll want to pepper your content with the keywords your potential customers are most likely plugging into their favorite search engines. Do some research to see which solar keyword combinations are most popular in your area, and be sure to include them – you'll boost your search rank and drive more potential customers to your website.
Optimize Your Website
If your website looks like it was designed during the original dot-com boom, then it's time for an upgrade. It's not just about giving your site a fresh, modern look. You also want it to be accessible to all kinds of users, and you need an effective landing page designed to drive lead conversion.
Share Your Content
From blog posts to customer action shots, infographics to re-shared solar articles, you'll need to share your content if you want to build any traction online. Establish social media presences on the most popular platforms, and use them as a vehicle to spread the word about your business and drive engagement among members of your target market.
Don't Forget About Yard Signs
Past clients can be one of the best sources of new leads. This is especially true if they don't mind you planting a small sign in their yard during and after their solar installation. They'll be proud to show off the fact that they've gone solar, and their neighbors just might go green (i.e. solar) with envy.
Need More Solar Leads? Trust RGR
We hope your lead generation efforts pay off in a major way. But if you need a bit more assistance, call on us. RGR is one of the most trusted names in solar lead generation, and we'd be happy to be a part of your solar business's success story.
Contact Us
Get started with free* leads.
Call us at 310-540-8900
Don't take our word for it—find out for yourself how good our leads are and what a difference working with us can make.
Call us at 310-540-8900 or fill out the form below and we'll tell you how you can get high quality leads for free*.
* Get up to 10% free leads on your first order!