If you are looking to build your business, these are the 4 key sales concepts your business needs to adopt this yea…
https://t.co/RGCVhVO7q3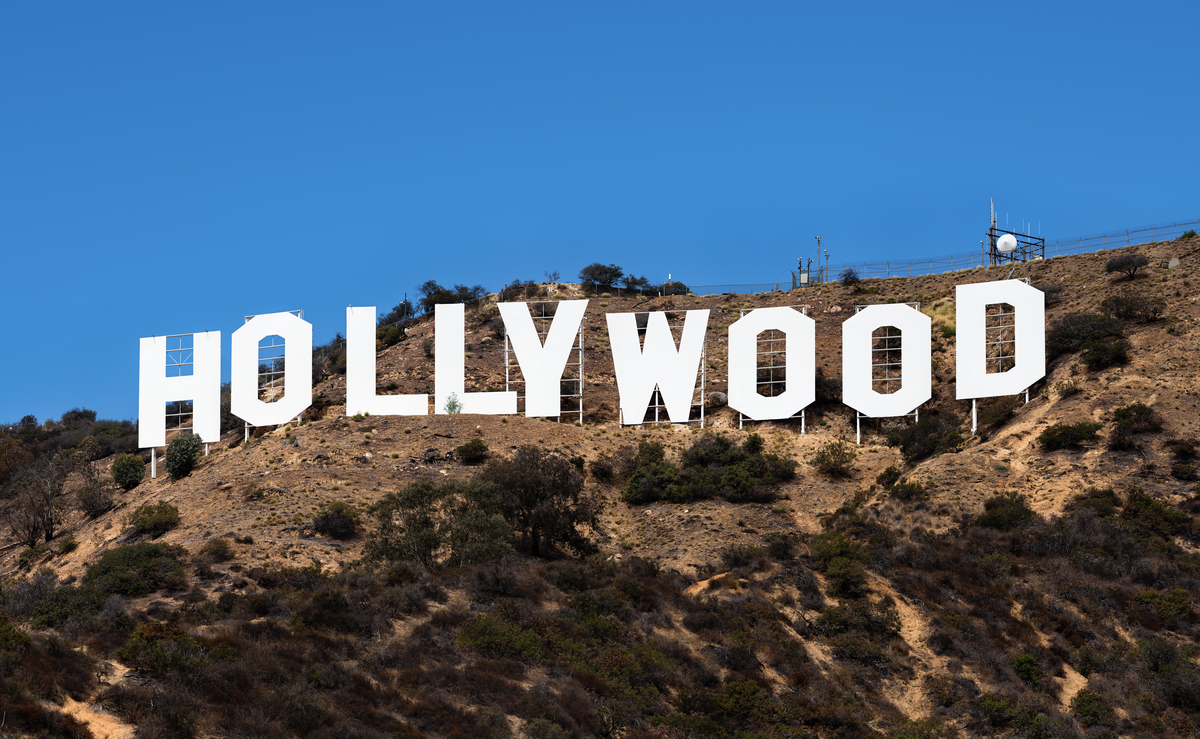 December 3, 2014 |
By RGR Marketing Blog
Hollywood Elites Take Advantage of Solar Power
We've all heard the entertainment news stories that laud the environmental efforts of the Hollywood cognoscenti, whether it's Academy Award winning actors installing solar panels on their twenty-thousand square foot mansion in Beverly Hills, or famous television stars opting to drive a Toyota Prius, when they're one of the few people around who could actually afford to drive a Bentley or a Maserati.
Given the country's costly dependency on foreign oil and the sharp focus on the environment in both politics and the news media, more and more citizens have become aware of energy that's available from renewable sources like solar power. And in many cases, they hear about it first from celebrities.
In your solar business, marketing is everything. You already provide a valuable service: your work helps the planet, and it helps your customers to save money, often putting them in a place to return excess energy to the grid after they've supplied their homes with the power they need. By being in-the-know about all things solar, you'll have that extra tool you just might need to stand out in an increasingly competitive field. Talk to your customers – let them know about all of the big-name celebs who are adopting solar in their homes, and chances are strong they'll follow suit.
Hollywood Stars Are Getting Into Solar Power
Here's a short list of several Hollywood celebrities who have made the leap to renewable and clean energy, installing energy-efficient systems like solar power in their at-times very large homes.
Ed Begley Jr. has been around Hollywood for a very long time, appearing in such t.v. shows as St. Elsewhere, Happy Days, MASH, Laverne & Shirley, and more. Off camera, though, the outspoken star lives in a green home in Studio City that is solar powered, and for transportation, Begley tends to opt for riding his bike around L.A. He's been quoted as saying, "I also have a generator bike that's hooked up to my solar battery pack, so if I ride 15 minutes hard on my bike, that's enough energy to toast toast, or power my computer." Because the actor's single-story home was slightly in the shadows of his neighbors' houses, the solar system that he installed on the garage is angled to follow the sun's path across the sky, capturing solar energy throughout the day.
Brad Pitt is another celebrity name that's commonly tossed about in conversations regarding renewable energy, eco-friendly living, and solar power. Perhaps equally famous in some circles for founding the Make It Right green building organization whose mission it is to rebuild homes in the wake of Hurricane Katrina, the actor elected to have solar rooftop panels and rain water collection systems installed on all homes constructed. This past July, his foundation inked a deal to build solar-powered homes for Native Americans living on Montana's Fort Peck Indian Reservation, where overcrowded living conditions are chronic, and some 600 people are currently waiting for housing on the reservation.
Woody Harrelson has long been an outspoken activist in the Hollywood community, after having starred in such films as The Hunger Games, No Country for Old Men, The Thin Red Line, White Men Can't Jump, and others. Harrelson spends his time living in an off-the-grid eco village in Hawaii with his wife and three children, where he says, "Everybody in the neighborhood is on solar power […] they just never wanted power lines."
Julia Roberts, maybe best known for the role in Pretty Woman that made her a household name and a million-dollar box office star, has been a supporter of solar for decades, according to the actress. Roberts' Malibu mansion features as much as $20 million in eco-friendly upgrades over the last several years, including an expansive, three-part rooftop solar system on the 6,000-square-foot abode (see above image in this article). Additional eco-friendly elements include the use of recycled tiling, as well as sustainable building materials.
Solar-Powered Caribbean Islands Owned by Celebrities?
Perhaps the grandest gesture of all the Hollywood celebrities when it comes to solar power, comes from none other than Johnny Depp himself. While fans often get caught up in the fact that he owns his own Caribbean island, in the process, they often overlook the fact that the thirty-five acre island getaway has been developed as a self-sustaining habitat that's operated on solar-hydrogen power. The grid-independent solar hydrogen system was produced by inventor Mike Strizki, who is famed for creating the country's first solar-hydrogen house (located in New Jersey). With most of the power in the area generated via costly diesel generators, Depp's investment should lower his energy bills by at least a third.
Other notable celebrities who have made the effort to adopt solar technology include musician Jack Johnson, who owns and operates a Los Angeles-based recording studio that runs entirely on solar, as well as a foundation in Hawaii that works to educate and promote sustainable living. Former star of the t.v. show "Dallas," Larry Hagman, reportedly pays only $13 per year for energy, due to the fact that his California ranch runs on solar power. Actress Daryl Hannah lives off the grid in the Rocky Mountains, with energy powering the home exclusively via solar energy. Actor Orlando Bloom powers his London residence with solar panels, as does Rachel McAdams, who parks her electric car in the driveway of her solar panel-powered home in Canada.
[Photo Credits: Wikipedia]
Latest from Twitter
@RGRMarketing
wrote:
"If you are looking to build your business, these are the 4 key sales concepts your business needs to adopt this yea…
https://t.co/RGCVhVO7q3
"
Contact Us
Get started with free* leads.
Call us at 310-540-8900
Don't take our word for it—find out for yourself how good our leads are and what a difference working with us can make.
Call us at 310-540-8900 or fill out the form below and we'll tell you how you can get high quality leads for free*.
* Get up to 10% free leads on your first order!