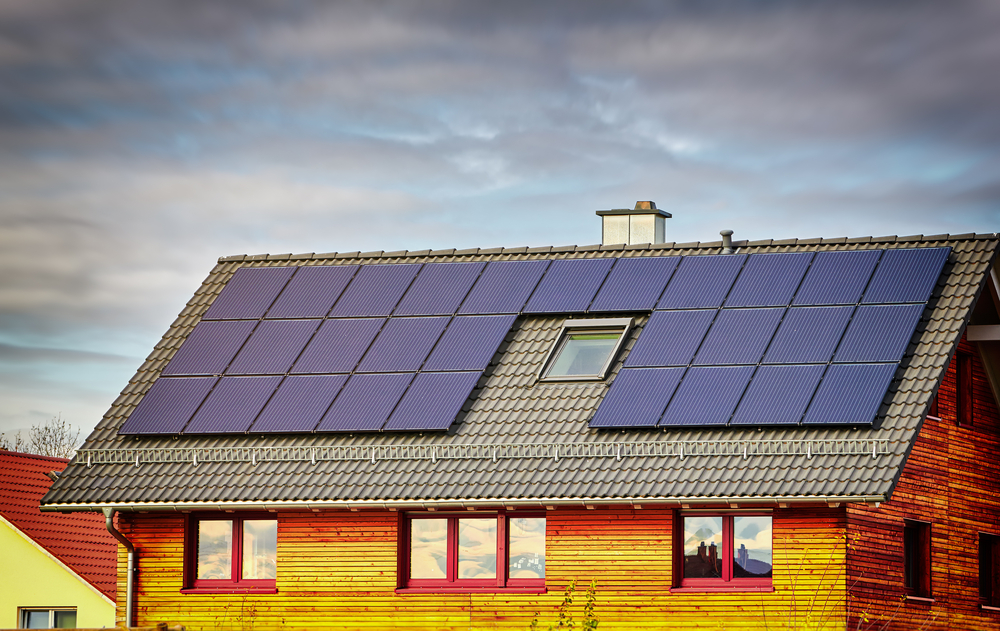 September 20, 2016 |
By RGR Marketing Blog
Your Solar Business Is Only as Good as Your Sales Team
Solar energy's value proposition is pretty undeniable at this point. Considering government incentives, solar leasing and financing plans, and the falling cost of installing a solar array, it's clear that for the average energy consumer, it's a solution that makes tons of environmental and economic sense.
But not everyone knows that. In fact, there are plenty of consumers out there who still believe solar is expensive, unreliable, and difficult to maintain. That's where your sales team comes in.
Having a solid, well-trained sales team can dramatically improve your solar business's closing ratio. Of course, great sales teams don't happen by accident. They're built from the ground up.
Here are 5 tips to help you motivate and improve your solar sales team.
Create an Atmosphere of Friendly Competition
Human beings are naturally competitive creatures, and that characteristic can be used to excellent effect on a sales team. Hold weekly or monthly sales competitions to spur a friendly rivalry among members of your sales team.
The prizes don't need to be too extravagant, but should be desirable enough to inspire action. It's also a good idea to offer rewards to the second and third runners up – they deserve some recognition for their hard work, too.
Educate Your Solar Sales Staff
Solar isn't new technology, but its staggering growth rate is a relatively recent phenomenon. Your salespeople will likely face plenty of questions and objections from prospective clients, so it's crucial that they're able to answer those questions and counter those objections in an authoritative manner.
Make sure your sales team has a solid understanding of solar technology's finer points, and keep them up to date on the latest developments in the solar industry.
Give Your Sales Team the Right Tools for the Job
There was a time when creating a detailed solar estimate was a laborious, time-intensive process, but that's no longer the case. These days, there are plenty of all-in-one solar estimate applications and other great solar software that will allow your solar salespeople to provide customers with comprehensive solar array designs, complete with personalized proposals, infographics, and more.
If you haven't already, consider investing in solar estimate software such as easysolar or Helioscope. You'll improve your closing ratio and help your sales team use their valuable time more efficiently.
Lead Management Is Crucial
Even the most effective salespeople are only human, and human beings sometimes let important details slip through the cracks. If that's happening with your sales leads, then you're losing money.
Make sure your solar sales team has access to a solid lead management system like RGR's proprietary LMS. It tracks incoming leads, assigns them to the proper sales reps, and tracks them all the way to the proverbial dotted line. It also automates lead nurturing, ensuring that every lead's potential is maximized.
Provide Feedback and Encouragement
Your sales team members are primarily "in it for the money," but don't think that they're uninterested in your feedback and encouragement. When they close a deal, be sure to offer praise and recognition in the presence of their peers. If they're not performing up to par, privately let them know that you've noticed some opportunities for improvement, and do your best to coach them for success.
Solar Sells
You've got everything you need: a noble mission, a crack team, and a product that sells itself. We hope these tips help your salespeople take their productivity to the next level.
By the way, if you need more leads for your highly effective salespeople to close, we're here for you. We're RGR, and we offer some of the freshest leads in the solar industry. Get in touch with us today.
Contact Us
Get started with free* leads.
Call us at 877-272-4600.
Don't take our word for it—find out for yourself how good our leads are and what a difference working with us can make.
Call us at 877-272-4600 or fill out the form below and we'll tell you how you can get high quality leads for free*.
* Get up to 10% free leads on your first order!