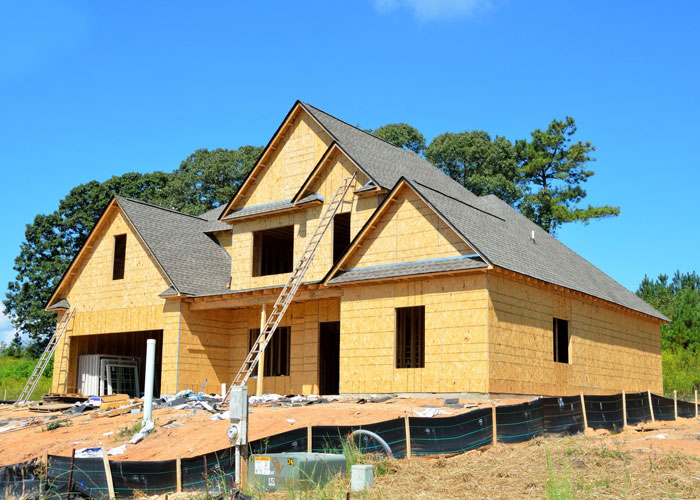 June 6, 2019 |
By RGR Marketing Blog
Home Builders Are Optimistic Despite Housing Trends
In November 2018, the average rate on the 30-year fixed mortgage jumped more than 5% before falling back in December. The rate continued to fall slowly through January and is now around 3.75%.
New mortgage applications are no better than they were a year ago, even though sales of existing homes are slowly picking up month over month. The reason for the stagnancy in the market may be due to lack of buyer activity on new homes, and this is the result of two key factors – new home sizes and prices.
So Where's the Disconnect?
At some point, the market lost sight of the meaning of "demand and supply." These days, it seems that what home builders have been building and what home buyers have been wanting couldn't be farther apart.
Whereas buyers are looking for smaller, more affordable housing, today's builders are continuing to build larger, pricier homes that ultimately drive up housing prices, labor and land costs, and mortgage amounts.
But finally, builders seem to be catching on. The National Association of Homebuilders (NAHB) suggests the size of new homes has been shrinking for three straight years. According to Rose Quint, a researcher at NAHB, "This paints a picture of homebuilders trying to respond to the housing affordability crisis we have in the country."
Current data measures the average size of a new home to be 2,576 square feet, which is down from a peak of 2,700 square feet in 2015. Sure – it's a gentle decline, but it is a decline nonetheless.
How Housing Trends Impact Builder Activity
Another part of the problem appears to be buyer confusion. From a builder's perspective, it appears they're only trying to meet the wants and needs of today's buyers. And, buyers still expect a lot out of their new homes. According to the NAHB, new home buyers are most interested in the following features:
Laundry room
Walk-in closet in master bedroom
Great room
9-foot first floor ceilings
High-tech security
Front porch
2-car garage
Walk-in pantry
Patio
Each of these represents a sizable inclusion that adds a lot to the price and square footage of a home. So, while affordability and smaller sizes remain tent-pole demands for buyers, their needs seemingly contradict their wants. It leaves a lot of questions in the minds of builders as to which buyer they ought to be building for.
The Spring/Summer Markets Will Shed More Light on Trends
Despite sales and construction being well below historical norms, and interest rates being as sensitive as they are, home builders claim to feel good about their business this year. Builders are also reporting strong expectations for sales over the next six months, even though they're also reporting lackluster buyer traffic through their model homes.
Improve Your Mortgage Conversion Rate With Leads From RGR Marketing
RGR Marketing is a leading provider of high-quality mortgage leads,and we can help your mortgage business find individuals in the market for home loans. We provide fully verified leads that can help you convert more sales and grow your business. The lists we provide to you are exclusive and not shared with anyone or any other lead generation provider. Try the mortgage leads from RGR Marketing today and enjoy greater success!
Contact Us
Get started with free* leads.
Call us at 310-540-8900
Don't take our word for it—find out for yourself how good our leads are and what a difference working with us can make.
Call us at 310-540-8900 or fill out the form below and we'll tell you how you can get high quality leads for free*.
* Get up to 10% free leads on your first order!