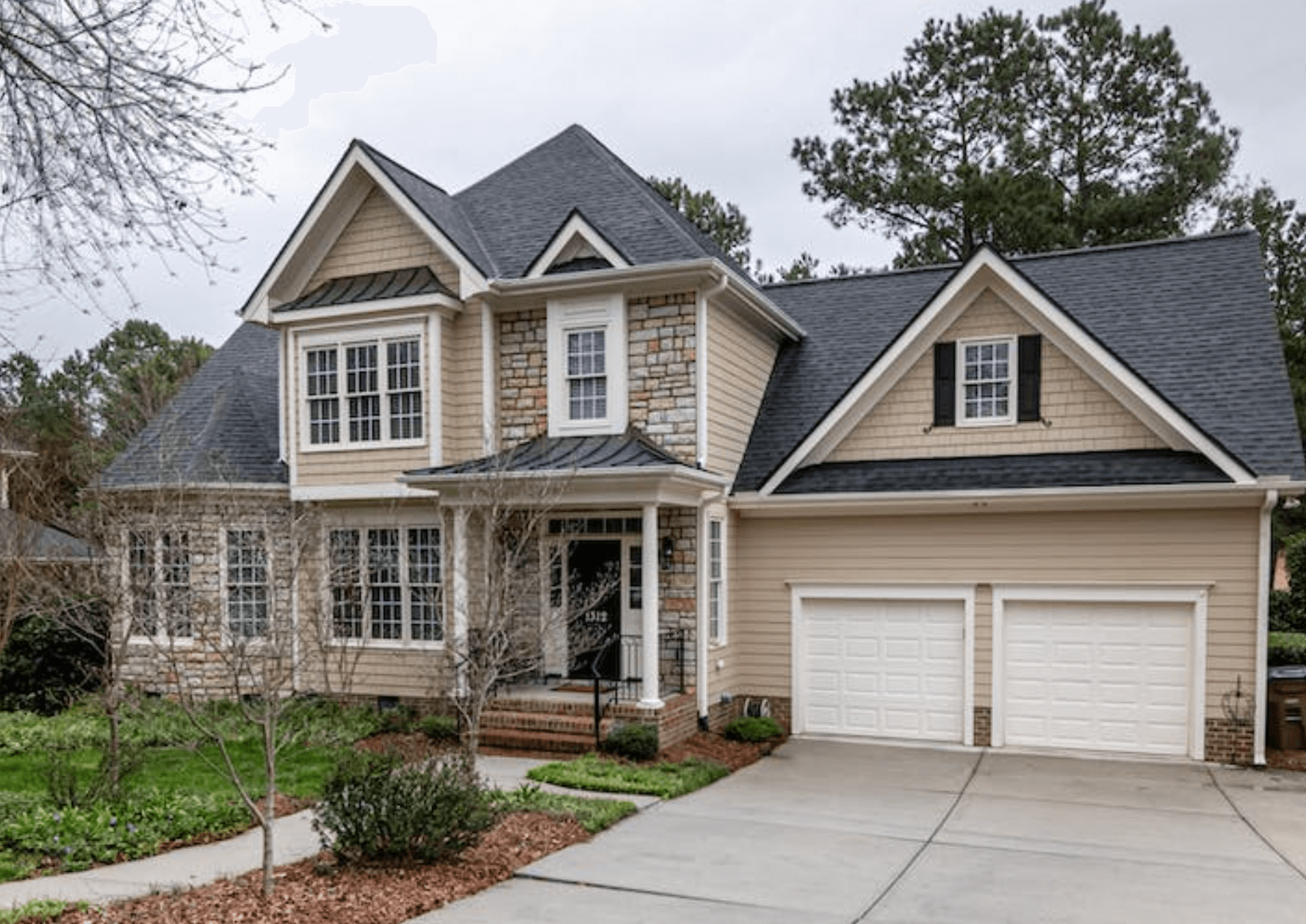 January 24, 2023 |
By RGR Marketing Blog
How Badly Can Winter Weather Damage a Roof? Using Information as a Catalyst for Sales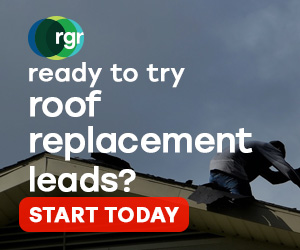 When most homeowners think about winter, they often have visions of pristine snow covered lawns, twinkling holiday lights, and cozying up in front of the fire. Rarely do thoughts of what all that wet, harsh weather is doing to their roofs come to mind. But for so many homeowners, winter can cause a whole host of problems that can leave them wishing for the dog days of summer.
When discussing roofing with your clients, it is important to provide them with the information they need to not only make the best preventive maintenance decisions for their homes, but also helpful information that can hopefully help them avoid such weather-related catastrophes to begin with.
Here's a quick review of the impact rain, snow, and harsh winter weather can have on your clients' roofs and what you should tell your client to help them extend the life of their roof.
How Rain Impacts a Roof
These days, barring the northernmost states, most of the United States gets more rain in the winter than they do snow. And in a lot of areas, we're talking a lot of rain. This exposure to such heavy rain and flooding can not only cause your client's yard to turn into a mud pit, but it can also cause problems with the home's foundation and the integrity of its roof.
Some of the most common indications of rain damage to a roof include:
Mold or mildew
Algal growth on shingles
Displaced shingles or gutter sections
Rotting wood
Weeds or vines growing in the gutters
How Snow, Sleet, and Ice Affect a Roof
If you live and work in a part of the country that receives a lot of snow in the winter, then you will be more likely to have clients suffering from roofing problems caused by snow, sleet, or ice. One of the most common ways this type of weather can impact your client's roof is through ice dams. Ice dams occur when water, ice, and snow accumulate on a roof's edge, causing a blockage in the gutters. The often results in the forming of long, dangerous icicles.
If the ice dams are not dealt with, they will cause water from the melting snow and ice on the surface of the roof to back up into the underside roof instead of running down the drainpipe. The trapped moisture will ultimately cause the wood to weaken to the point that the roof's integrity can be compromised.
How Hail and High Winds Affect a Roof
With no leaves on the trees to help buffer the breeze, winter can bring with it strong winds that can easily cause damage to a roof. In fact, high winds are the most common culprit for broken or missing shingles, holes in the roof caused by falling branches, and other roofing problems. The same threat is also associated with hail, which a lot of areas receive in the winter, especially those areas where temperatures ride the freezing line.
How Your Clients Can Reduce Their Risks of Winter Roofing Problems
It can be almost impossible to guarantee a roof won't be impacted by winter's harsh weather, but there are some things your clients can do to help reduce their risks of suffering from such issues. For starters, every homeowner should perform adequate seasonal roof and gutter maintenance and preparation, such as cleaning out the gutters and making sure their roof surfaces are clear of debris. Depending on the area, winterization steps may also be recommended.
Since older roofs are more likely to be damaged in winter, making any necessary repairs to the roof is crucial, or if the roof is too far gone, then the homeowner should strongly consider replacing their roof to protect the interior of the home and all who dwell inside of it.
Qualified Leads for Roofing Contractors Can Help Boost Sales
If you're a contractor who is looking for local roofing leads, then RGR Marketing can help. At RGR Marketing, we have been providing roofing contractors and other specialty businesses with the leads they have needed to maintain steady growth for more than 20 years.
When you partner with us, you get access to high-quality leads that have been pre-scrubbed and verified for accuracy. This means that you won't have to worry about wasting time and resources pursuing dead leads or being frustrated by things like duplicate leads, incorrect data, or incomplete contact information.
Partner with RGR Marketing today and get the leads your roofing business needs to enjoy a successful 2023. To learn more about the benefits of purchasing leads, contact RGR Marketing today.
Contact Us
Get started with free* leads.
Call us at 310-540-8900
Don't take our word for it—find out for yourself how good our leads are and what a difference working with us can make.
Call us at 310-540-8900 or fill out the form below and we'll tell you how you can get high quality leads for free*.
I authorize ReallyGreatRate, Inc. to communicate with me via email.
* Get up to 10% free leads on your first order!