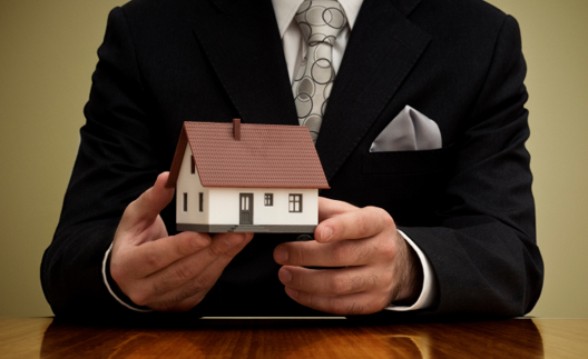 February 17, 2015 |
By RGR Marketing Blog
Only the Professionals Use LinkedIn; Does Your Mortgage Business?
When you think "social media marketing," you might get an image of a lower-case "f" on a blue background. And while Facebook certainly garners the lion's share of the attention when it comes to social media, LinkedIn can be every bit as effective, especially when it comes to B2B marketing. In fact, many in the mortgage business have found it to be an even better means of connecting with potential clients.
Let's take a look at why LinkedIn has the potential to deliver a wonderful ROI for your mortgage business's marketing dollars.
Who's on LinkedIn?
If you're reading this article, then you're probably a member of the business-centric social network, but you already know that. No, we're talking about everyone else.
Here are some stats:
The average LinkedIn member has a household income of over $100,000
LinkedIn network connects more than 300 million business professionals (including many in your community)
Forty-one percent of millionaires use LinkedIn
More than 40 million recent college graduates use LinkedIn
If you're in the mortgage business, you're probably starting to recognize your demographic. College grads, high-earning professionals, and millionaires all fit the bill for potential homebuyers.
Do you know who's not on LinkedIn? High school kids, tweens, and people who don't recognize the value of professional networking, that's who. Generally speaking, these folks aren't in the market for a new mortgage. Just by using LinkedIn for marketing, you've successfully targeted your marketing, to a large degree.
Market Your Mortgage Business Like a Professional
First off, you'll need a profile that conveys your reliability, integrity, and expertise. LinkedIn offers webinars that go into great detail about what to do and what not to do, but the general rules are fairly simple.
First, you'll want to have an appealing and professional-looking profile picture. That means no beach pics unless you're a surfing instructor, and no shots of you at the bar unless you own the bar… you get the idea.
Second, endorsements are huge. Each one of your former clients is connected to a vast swath of prospects, so if you can politely acquire their endorsement, it's a great thing for your business. But as important as endorsements are, don't go fishing for them when you haven't earned them. You might be tempted to request them from everyone, but if you've never done business together, you'll be doing yourself a disservice. You might even damage your relationships and tarnish your credibility.
Third, don't stretch the truth when filling out your personal or business details. Though you might bolster your business's image in the short term, you could end up harming your business's reputation if the truth is uncovered.
Once LinkedIn considers your profile "complete," it's time to start making connections.
Connecting With Colleagues and Prospects on LinkedIn
As a mortgage professional, you should probably start by connecting with peers and thought leaders in your industry. Next, get involved with relevant groups, and don't be shy about giving your opinion on trending topics. Dropping a few pertinent gems into the comments section of an ongoing conversation on something you're knowledgeable about can bolster your reputation as an expert in your field. So can providing assistance to those who have questions about the mortgage industry.
Keep your status updates friendly and approachable, but make sure they're professional. Include links to content that you believe your clients will likely find interesting and entertaining.
It's also a good idea to share your own content via LinkedIn. Let's say you published a blog post on mortgages a few months ago that recent news events have proved especially prescient. Share it!
The same goes for anything else that will engage, amuse, or educate your potential clients. In fact, you can even syndicate your blog posts to LinkedIn. While you're at it, why not include your LinkedIn Status as part of your Tweets?
LinkedIn for Business: A Powerful Connection Builder
Sure -- you already do everything you can to successfully market your mortgage business, including partnering with a reputable provider of high quality mortgage leads. But as you can see, LinkedIn is a powerful networking tool that can help you build brand awareness, enhance your business's reputation, and increase the volume of your sales pipeline
As a mortgage professional, you owe it to yourself and your business to get into LinkedIn, and there's no time like the present to get started.
[Photo Via: RhinoFunding]
Contact Us
Get started with free* leads.
Call us at 310-540-8900
Don't take our word for it—find out for yourself how good our leads are and what a difference working with us can make.
Call us at 310-540-8900 or fill out the form below and we'll tell you how you can get high quality leads for free*.
I authorize ReallyGreatRate, Inc. to communicate with me via email.
* Get up to 10% free leads on your first order!