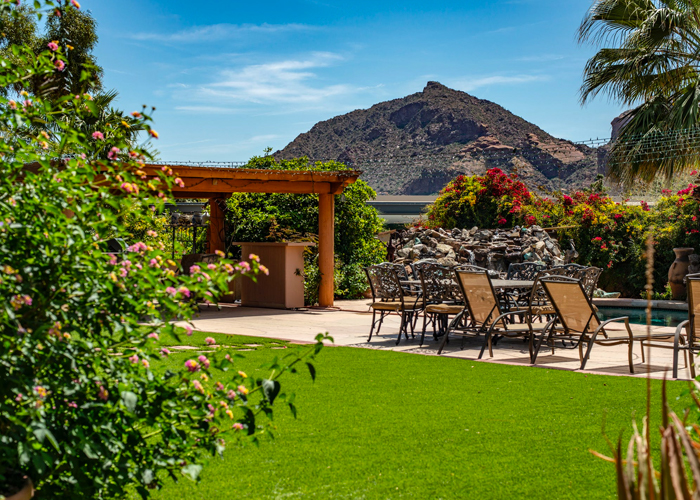 May 27, 2020 |
By RGR Marketing Blog
6 Tips for Keeping Cool and Saving Money in the Heat of Summer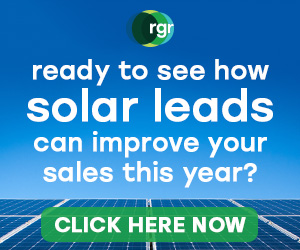 Summer is going to be here before you know it, and it's expected to be another scorcher this year. As an energy industry professional, you can earn extra trust with your solar clients and prospects by providing them with helpful tips on how to stay cool this summer, and even more importantly, help them save money on their energy bills.
Here are six tips that can help your clients beat the heat (and the energy bill) this summer, when finances may be extra tight and the need to save money on bills extra high.
#1: Replace Incandescent and Compact Fluorescent Bulbs With LEDs
If your clients still use incandescent bulbs in their light fixtures, most of the energy these bulbs use is wasted in the form of heat. Because of this, swapping them out for a more energy-efficient option, like compact fluorescent light bulbs, can help save money and keep the home cooler.
But, if your client really wants to see a difference in their energy bill, then recommend LED lighting instead of compact fluorescents. LED bulbs use a lot less energy than fluorescent bulbs, they run cooler, and can last as much as 25 times longer than conventional bulbs, resulting in a considerable savings over the long-term.
#2: Don't Use the Clothes Dryer
There's a reason why your mother or grandmother used to hang the family's clothes out on the line to dry – it saves the household a lot of money because the dryer is one of the most expensive appliances in the home to operate. Plus, with the dryer off, the home stays cooler. There's also the added benefit that air-dried clothes simply smell great. If you can't get used to the feel of air-dried clothes, put them in the dryer for a very short cycle just to soften them up.
#3: Replace the Thermostat With a Smart Thermostat
If your client still relies on an old mercury thermostat to control the temperature in their home, then replacing it with a smart thermostat will give them much greater control over their heating and cooling. Using a smartphone, the thermostat can be controlled from anywhere, so the temperature can be raised during the times of day when everyone is out of the home, thus preventing the air conditioning from running too frequently and cooling an empty house.
#4: Unplug Electrical Devices When Not in Use
When electronics aren't being used or being charged, then they should be unplugged. From televisions and computers to mobile devices and even lights, if they're not in use, turn them off to keep them from drawing energy. An easy way to manage electronics is to plug them into a power strip and then flip the on-off switch to turn them all off at once.
#5: Update the Insulation in the Home
Adding an extra layer of insulation in the attic can seal up any gaps where air can escape. But that's not the only type of insulation that can be improved. Advise your client to replace the weather-stripping around their entry doors, apply fresh caulk around the home's windows, install foam gaskets on all exterior wall outlets, and seal any gaps in the foundation or around pipes, and they'll make their home more comfortable and energy efficient this summer.
#6: Go Solar
While all the previously mentioned tips can help your clients stay cool and save money, the most effective way to overcome summer's exorbitant energy bills is to go solar. Summertime is when demand on the electrical grid is at its highest, and so are energy delivery rates. By reducing their reliance on the grid, your clients can save a lot of money over the summer with considerably lower energy bills, especially those clients that incorporate solar storage solutions in their systems.
Get Ready for Summer With Hot Solar Leads From RGR Marketing
Spring is the time of year when your marketing needs to be aggressive, so you can secure clients throughout the summer installation season. If you're looking for an experienced provider of solar leads, contact RGR Marketing. We have been providing companies like yours with actionable solar leads for more than 20 years. Your leads come with up-to-date contact information and they're exclusive, so they aren't shared with anyone else. If you need leads to keep your sales funnel full for summer, RGR Marketing has them. Our leads can help your business grow.
Contact Us
Get started with free* leads.
Call us at 310-540-8900
Don't take our word for it—find out for yourself how good our leads are and what a difference working with us can make.
Call us at 310-540-8900 or fill out the form below and we'll tell you how you can get high quality leads for free*.
* Get up to 10% free leads on your first order!