These 5 essential lead generation strategies can help to boost your business before the end of 2019. Find out more…
https://t.co/BgFurBOtzs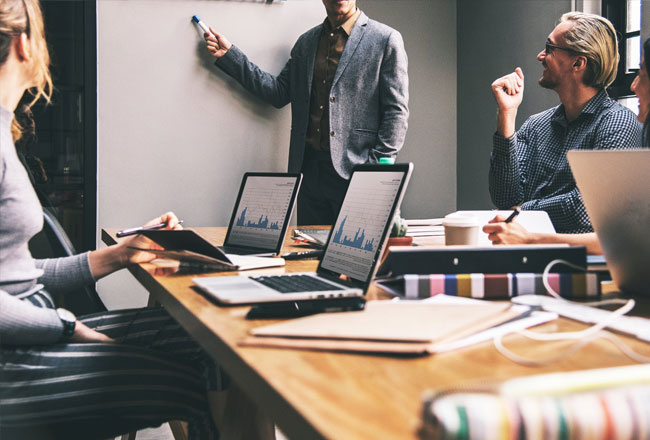 January 31, 2019 |
By RGR Marketing Blog
How to Buy High-Quality Leads for Your Business, Every Single Time
There are times when investing in leads can feel like throwing darts at a dartboard blind, except, of course, that each dart is made of your hard-earned money. You know that if the leads you buy are high-quality leads, they are likely to lead to fast conversions, paying for themselves many times over in short order.
At the same time, you also know that if you keep spending money on leads cycle after cycle and aren't seeing a significant uptick in conversions, you could be throwing serious money down the drain. But how can one know if the leads they are buying are the high-quality kind that will bring you lots of conversions and lead to business success?
Here are five methods you can use to help you ensure the value of the leads your company is paying for.
Understand Your Target Market
If you're looking to buy a dog, you wouldn't tell the pet shop owner to just deliver a dog to your home. After all, there are a great many different types of dogs: big ones, small ones, loud ones, quiet ones, brown ones, white ones, cute ones, scary ones and so on. Your best chance of finding the dog you want the fastest is to buy as specific as possible.
It's the same with leads. Even the best lead generation company can't help you if you don't know what you are looking for. Be sure to narrow down your target audience before you ever approach a lead generation company. That way, when you finally put down your money, you'll know the leads you're getting are leading you to the people who are most motivated to buy your product.
Research Lead Generation Companies
There are so many lead generation companies out there, and all of them will tell you they can get you the best leads for the right price. They're not all telling the truth, but they can get away with it because a lot of businesses don't do their research.
Unless you are buying leads from a reputable lead generation company, you are wasting your money. When it comes to solar lead generation, as well as lead generation for mortgage companies, a company like RGR has a proven reputation for success and you can confidently pursue them for high quality leads.
Test the Leads
To further bolster your confidence in the leads you buy, ask the lead generation company if they will give you a small test list. Try the list out and see if it feels like the leads you are getting have promise. They don't need to all lead to conversions. You should be able to get a sense quickly of whether the type of leads this company is generating for you are the type you really want.
Collect Data
Once you've settled on a lead generation company, it's easy to sit back and put the system on autopilot, but that is not the road to success. Do you know how well your current lead generation company is working for you? If the quality of those leads has been dropping off and you have not been keeping accurate data, you could be wasting money. Make sure to keep data on the leads you buy, and check that data frequently.
Refine Your Targeting
While you're collecting that data to make sure your leads are still good, take note of which leads are converting more than others. If you notice some common threads, you can refine your target market and make your lead list even tighter the next time around.
For More Information on Business Lead Generation for Solar, Mortgage and More, Visit RGR
RGR has great solar generation leads and other business leads, as well as plenty of sound tips for maximizing conversions. To learn more, visit our blog now.
Latest from Twitter
@RGRMarketing
wrote:
"These 5 essential lead generation strategies can help to boost your business before the end of 2019. Find out more…
https://t.co/BgFurBOtzs
"
Contact Us
Get started with free* leads.
Call us at 310-540-8900
Don't take our word for it—find out for yourself how good our leads are and what a difference working with us can make.
Call us at 310-540-8900 or fill out the form below and we'll tell you how you can get high quality leads for free*.
* Get up to 10% free leads on your first order!