Frequently adding content to your blog is a great way to increase your lead generation efforts. But, generating con…
https://t.co/nnw6iKqZC1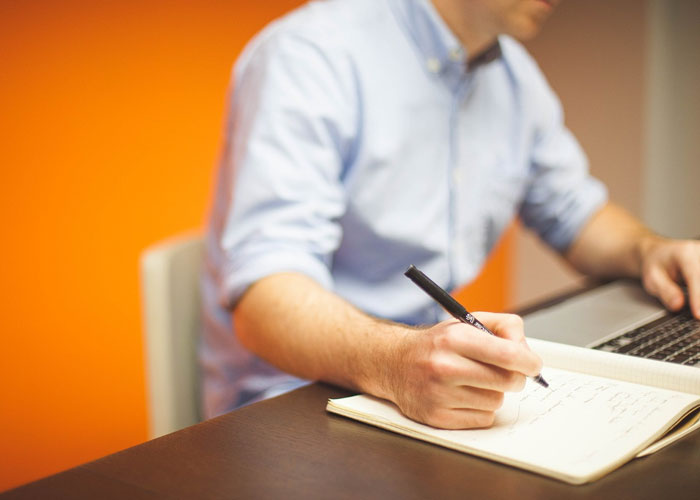 June 17, 2019 |
By RGR Marketing Blog
5 Things You Should Be Focusing on in Your B2B Marketing
Marketing, and creating strategies to drive it, never ends for a B2B business. Trends are always changing and the very process itself is constantly evolving. Now that 2019 is half-over, we're able to look back to see which B2B marketing trends have proven to be difference makers this year.
Here are five of the top B2B marketing trends you need to be paying attention to and continuing to implement in your strategies and campaigns.
Influencer Marketing
Using social media or other types of influencers has proven to be a profitable marketing option for B2C companies, but it can be just as effective for B2B. The key is partnering with influencers who have something in common with your industry.
For instance, if you work in the solar field, then podcasts can make for excellent marketing opportunities. Find popular podcasts that deal with solar news and trends and create advertisements to be featured on them. Get your products or services in the hands of those who can help you reach the companies you want to target, and you'll discover just how powerful influencer marketing can be.
Thought Leadership
Thought leadership is the 21st Century's way of saying "be an expert in your field." With thought leadership, one person within your company serves as the industry expert, and they provide their authentic point of view on those matters that most impact your customers.
They can share their opinions and expertise through videos on YouTube, on your company blog, in interviews, and through other outlets. When it is done right, thought leadership can build trust and brand recognition, and help you accumulate a large following of prospective customers.
Valuable Content
Content remains king in marketing, but unlike B2C marketing, which prefers its content quick and brief, B2B marketing content works best when it is longer in form. Lengthier content allows B2B companies to share their expertise more completely and this helps them create content that positions themselves as leaders in their field.
The content is also simply more valuable to their prospects because it typically contains information they're looking for or interested in. Along with quality blog posts and website copy, include value-rich content like white papers and case studies to enhance your credibility and move prospects further down the sales funnel.
Long-Tail SEO Keywords
If you work in a competitive industry, it can be hard to compete for visibility with larger companies that have unlimited funds to throw at their marketing campaigns. So, if you can't out-spend them, you'll have to out-think them.
One way to do this is to invest in long-tail SEO keywords in your online copy. The shorter, most common keywords will always direct traffic to those companies that spend exorbitant amounts of money on online ads featuring those words. Instead of focusing on those common and overtaxed words, use long-tail keywords and phrases.
There may not be as much search traffic for them, but the traffic that they do generate tends to be much more qualified. This means you'll be more likely to convert a higher percentage of your traffic.
Account-Based Marketing
Modern B2B marketing is all about creating a personalized user experience. This is accomplished by using account-based marketing techniques and tools, which involve focusing your marketing resources at a specific set of target accounts.
By personalizing your marketing, you'll be speaking to the direct wants and needs of specific targets rather than speaking generically to the masses. This tightens your aim and makes it easier for targeted businesses to work with you.
RGR Marketing's B2B Leads Can Help Your Business Convert More Sales
If you provide products or services to other businesses, then having a reliable source of B2B leads can help you keep your sales funnel full. At RGR Marketing, we specialize in providing our clients with high-quality, validated B2B leads that are verified and tailored to their specific demographics and requirements. Let us help you grow your business with better leads that make for easier conversions and more successful results.
Latest from Twitter
@RGRMarketing
wrote:
"Frequently adding content to your blog is a great way to increase your lead generation efforts. But, generating con…
https://t.co/nnw6iKqZC1
"
Contact Us
Get started with free* leads.
Call us at 310-540-8900
Don't take our word for it—find out for yourself how good our leads are and what a difference working with us can make.
Call us at 310-540-8900 or fill out the form below and we'll tell you how you can get high quality leads for free*.
* Get up to 10% free leads on your first order!