Finish out 2019 with a strong push and avoid the holiday slump. Here are some of our favorite tips for marketing…
https://t.co/JsjWBZZbLi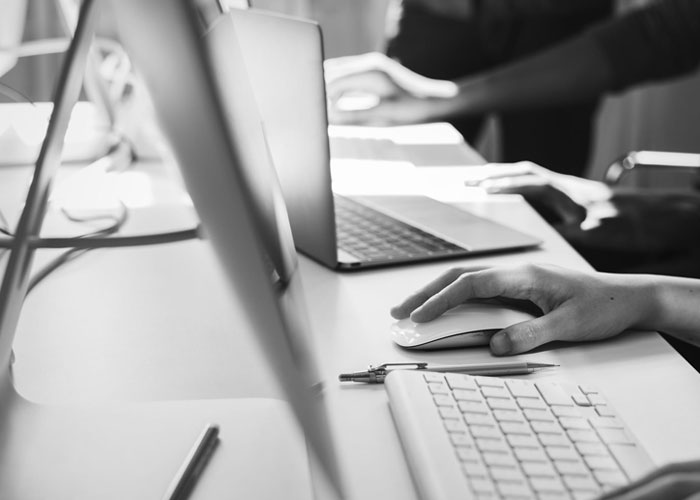 August 8, 2019 |
By RGR Marketing Blog
You Can Never Have Too Many Mortgage Leads
Mortgage companies are fragile things. Every day, a mortgage office can either thrive or die and there's only one thing that decides its fate – its customers. All businesses need customers in order to survive and grow, and without them, a business will ultimately fail.
While some of your mortgage customers will find you all on their own, a large percentage of your customers start out as prospects, or leads, that you will need to convert into buyers. Whether you generate leads organically, purchase mortgage leads from quality providers, or you use a mixture of the two, the truth is you need leads if you want your business to be a success.
Need help in this area? The following eight mortgage lead generation strategies can help you maximize your lead gen results.
#1: Improve Your Mortgage Website
Most of your prospects are going to look at your website before they ever contact you. Therefore, your business needs to have a really solid web presence. Your website needs to be easy to navigate, aesthetically pleasing, and mobile-friendly, too.
Further, your site should always load quickly and answer your visitors' most pressing questions using easy to read copy. When someone visits your website, it should be clear who you are, what you do, and why they should be using your company for their next mortgage or refinance.
Your website should also utilize the latest strategies in search engine optimization. This will help your site show up higher in the search engine results – something that's essential for organic mortgage lead generation.
#2: Embrace Social Media
Even if you aren't keen on social media on a personal level, your mortgage business should definitely have a presence on certain platforms. Using social media is important for building relationships and fostering trust. It allows you to interact with prospects, and prove yourself to be a leader in your field. Sharing posts also helps you build an audience and directs more traffic to your website.
#3: Start an E-Newsletter
If you create compelling content on your website or blog, a great way of making the most from that content is through publishing and dispersing it via an e-newsletter. The next step is to provide the newsletter for free in exchange for the subscriber's email address and basic contact information.
Your subscribers will receive valuable content every week or month in their inbox, and you'll gain a growing list of leads that you can eventually start marketing to.
#4: Encourage Online Reviews
Word of mouth is important in the mortgage industry because referrals play a large role in finding future opportunities. Therefore, any time you have satisfied customers, you want to encourage them to leave reviews of your services online.
You can then point to the reviews in your marketing materials to show prospects the type of satisfaction they can expect to enjoy by working with you.
#5: Partner With Other Industry Professionals
In any home buying process, there are dozens of different parties involved and each one of them can be a potential partner with whom you can share resources and referrals. For instance, partner with a top local real estate agent and the two of you can work together by swapping referrals, co-advertising, and more.
You can be the mortgage pro on their blog, and they can be the real estate pro on yours. The possibilities for increasing leads are tremendous.
#6: Get Involved In Your Community
Getting involved in your community shows people you care about what's going on in your town. From sponsoring a local baseball team to supporting charities, the more you're seen out and about, the more people will get to know you. And the more they know you, the more likely they will be to use your services.
#7: Hold a Seminar on Mortgages
Mortgages are complex things that many people wish they knew more about. So, why not hold a free seminar where you can address a mortgage related topic and answer questions? This will position your mortgage business (and you) as a leader in the field, and an entity that can be trusted for expertise and honesty.
#8: Purchase Leads Directly
In addition to improving your organic lead generation tactics, you can also purchase mortgage leads directly from a reputable provider. Purchased leads tend to be "warmer" prospects because they have already met certain criteria and shown increased interest in obtaining mortgages or refinances, so they can often be easier to convert.
Buy Mortgage Leads From RGR Marketing For Better Results
Buying mortgage leads in addition to attracting organic leads is a great way to build a solid foundation of prospects for your sales team to pursue. At RGR Marketing, we can help keep your mortgage company supplied with fresh leads that are exclusive and not shared with any other mortgage company or lead generation provider.
Our leads are validated, verified, and ready to be converted. Discover the difference better leads make. Try the mortgage leads from RGR Marketing today and grow your business quicker!
Latest from Twitter
@RGRMarketing
wrote:
"Finish out 2019 with a strong push and avoid the holiday slump. Here are some of our favorite tips for marketing…
https://t.co/JsjWBZZbLi
"
Contact Us
Get started with free* leads.
Call us at 310-540-8900
Don't take our word for it—find out for yourself how good our leads are and what a difference working with us can make.
Call us at 310-540-8900 or fill out the form below and we'll tell you how you can get high quality leads for free*.
* Get up to 10% free leads on your first order!