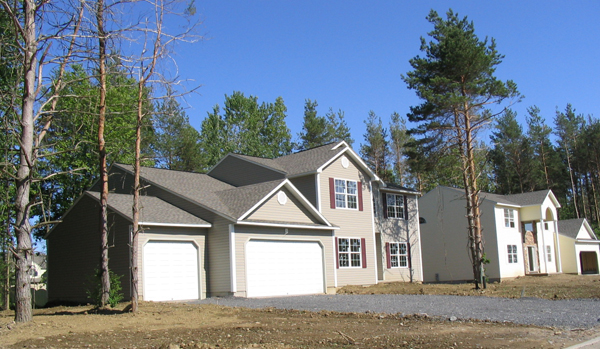 September 24, 2014 |
By RGR Marketing Blog
5 Simple Ways to Generate Mortgage Leads
As anyone in the mortgage business knows, there's no time to rest on your laurels. In order to build a successful mortgage business, you need to keep your lead pipeline full all the time. Even when business is booming and you don't think you have enough bandwidth to accommodate any more customers, you should still be on the hunt for new prospects.
Why? Because sooner or later, you're going to run out of clients to service, and you'll want to have your ducks in a row, so to speak, to avoid costly lapses in activity. With that in mind, here are 5 simple ways to generate new mortgage leads.
Cold-Call Mortgage Prospects
Cold calling isn't the most popular way to generate mortgage leads, and it's easy to see why. Cold-called prospects can be difficult to convert, and some will even hang up before they know what's being offered. Who can blame them? They may have been scammed over the phone before, or they might be in the middle of something important.
So why are mortgage professionals still cold calling for leads? It's simple: cold calling works. It doesn't work every time – in fact, far from it. But lead generation is a numbers game, and if you make enough calls, you're bound to turn up some leads, assuming your pitch is on-point. Some mortgage professionals have had better luck directing their cold-calling efforts toward others in real estate or related businesses, including buyers' and sellers' agents, builders, and financial planners.
Turn Your Website Into a Mortgage Lead-Generation Machine
There was a time when simply having a website put a business ahead of the game, but just in case you're somehow still living in the '90s, that's no longer the case. These days, having a poorly designed and ineffective website is almost worse than having no website at all.
If you're the tech-savvy type who prefers to manage your own online presence, then do some research into optimizing your landing page for better conversion rates, creating a blog to boost your search rank, and creating a search marketing campaign to drive traffic. If you're not comfortable doing these things, then be sure to enlist the assistance of a professional.
Reach Out to Your Existing Network for New Leads
Some mortgage professionals refrain from trying to obtain leads from their social circle, but they're missing out on a great opportunity. One of the most difficult aspects of converting most prospects is earning their trust. When it comes to dealing with those friends who are close to you and the people they may refer, much of the work is already done. There's no need to be pushy or "salesy."
Just make sure everyone you know is aware that you're in the mortgage business, and that you're looking for new clients. Pass out a few cards. Even if none of your immediate family members or friends are currently in the market for a home loan or refinance, your name is sure to come up the next time they're in a conversation with someone who is.
Purchase Mortgage Leads
Many mortgage professionals have found purchasing leads to be a very effective and easy way to supplement their existing prospect generation system. Of course, not all lead generation companies are created equal, so it's best to do some research before committing to a business relationship. In particular, look for firms that have longstanding track records of client satisfaction, excellent ratings from the BBB, and solid reputations among your industry peers.
Generate Leads via Social Media
When it comes to lead generation, social media can be a goldmine. Of course, there's a right way and a wrong way to prospect for leads through popular social media platforms, and it's definitely best to do some research before making a foray into social media marketing. Different sites have different standards and etiquette, and violating these sometimes unspoken rules can do more harm than good.
[Photo Credit: Wikimedia Commons]
Contact Us
Get started with free* leads.
Call us at 310-540-8900
Don't take our word for it—find out for yourself how good our leads are and what a difference working with us can make.
Call us at 310-540-8900 or fill out the form below and we'll tell you how you can get high quality leads for free*.
I authorize ReallyGreatRate, Inc. to communicate with me via email.
* Get up to 10% free leads on your first order!