To qualify for FHA's minimum down payment of 3.5%, a borrower must have a credit score of 580 or above. Between 500…
https://t.co/7yJh7w2nVj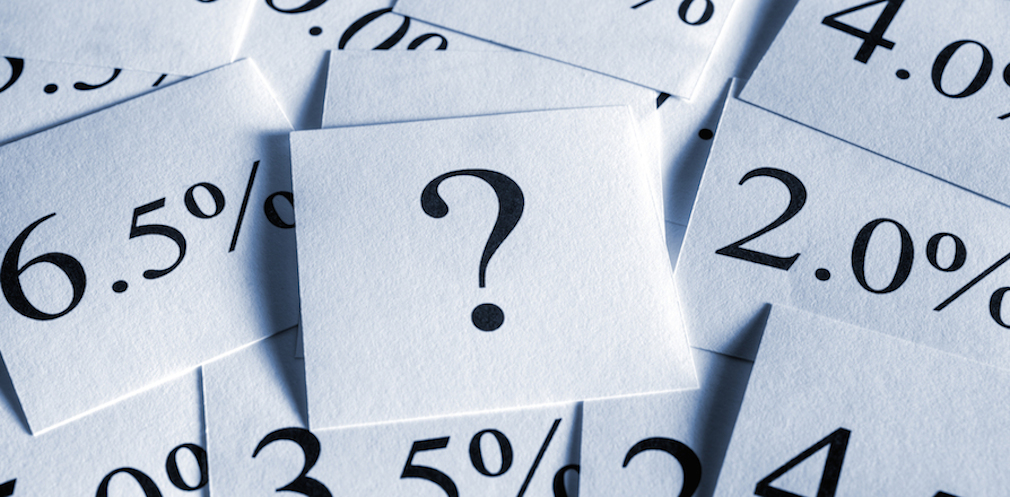 February 25, 2016 |
By RGR Marketing Blog
What's Going on With Reverse Mortgages?
The reverse mortgage field has shifted pretty dramatically in recent years, with program updates and new regulations necessitating substantial adaptation for reverse mortgage lenders.
If the past few years have been trying, then those in the reverse mortgage industry should have some things to smile about, now that 2016 is underway.
A Return to Stability
The now mandatory financial assessment has had a strong impact on overall reverse mortgage volume, causing more than a few peaks and valleys in the reverse mortgage business during 2015. But at this point, industry insiders are predicting a return to normalcy, as the funding situation has basically stabilized. Expect fewer fluctuations in the market during the coming year.
The Market Broadens
The reverse mortgage is a vehicle intended to increase financial stability for borrowers, but unfortunately, that wasn't always the net effect. For the most desperate clients, it ended up doing more harm than good.
Financial assessments have removed those most likely to land themselves in trouble with a reverse mortgage from the marketplace, but there will be plenty of opportunity to sell reverse mortgage products as a tool for financial planning or retirement.
Rising Home Values Mean More Borrowing Power
Home values are forecasted to rise steadily over the next year, which will give reverse mortgage clients more borrowing power. The price growth should be more measured than it was during 2015, as home value gains will be tempered by flagging demand over affordability concerns.
Interest Rates on the Rise
As you're well aware, the Federal Reserve's Open Market Committee has decided to use the tools at their disposal to trigger a rise in the federal funds rate this year. This moderate increase comes on the heels of a record-breaking low-interest streak, and is no surprise to anyone in the industry.
But what does it mean for those in the reverse mortgage business? Well, higher interest rates could mean a reduction in borrowing power. The overall impact depends on how far the Fed lets rates climb and which type of reverse mortgage product is being discussed.
HUD Changes?
As the rulemaking body for Home Equity Conversion Mortgages, the Department of Housing and Urban Development can change the rulebook at any time, and has been known to do so with little warning.
Over the past two years, HUD has made several decisions that have directly impacted the reverse mortgage industry. There's the aforementioned financial assessment requirement, designed to make sure borrowers could meet their requirements, and thereby lower HECM default rates.
Last year, HUD ruled that non-borrowing spouses would be allowed to stay in their homes even after the reverse mortgage borrower passed away, so long as they kept up on property tax, homeowner's insurance, and maintenance.
In 2014, HUD made changes to principal limit factors table, giving older borrowers more leeway. The year before, they'd slashed the borrowing limit by around 15%.
Will we see major game-changers from HUD this year? Industry experts say, "probably not." Then again, they've been wrong before.
Crossing Our Fingers for 60,000
It's a stretch, but it's not impossible to imagine that the reverse mortgage industry could top 60,000 units by the end of the year. As your mortgage lead generation partner, we'll be crossing our fingers that it does, and doing our best to help you make that happen.
[Photo via: Housingwire]
Latest from Twitter
@RGRMarketing
wrote:
"To qualify for FHA's minimum down payment of 3.5%, a borrower must have a credit score of 580 or above. Between 500…
https://t.co/7yJh7w2nVj
"
Contact Us
Get started with free* leads.
Call us at 877-272-4600.
Don't take our word for it—find out for yourself how good our leads are and what a difference working with us can make.
Call us at 877-272-4600 or fill out the form below and we'll tell you how you can get high quality leads for free*.
* Get up to 10% free leads on your first order!