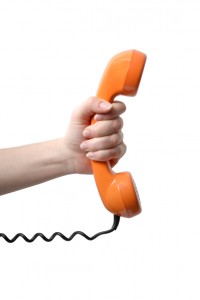 October 4, 2013 |
By RGR Marketing Blog
Right now, it's a great time to purchase solar leads. Once you've purchased your solar leads online from a reputable company, like RGR Marketing, it's time to take action. Nobody can predict the exact response of a prospect, but here are some common objections that are used and if brokers can navigate around them, a seemingly lost prospect can turn into a customer.
As the Sunshine state gains new legislation that allows the solar industry to become more stable, there has been a huge surge of interest in residential solar energy. Even the stock market is reflecting the popularity of solar power which has come about at the same time as a decline in market prices for wind power. Solar businesses may find to shorten their sales process their best solution is to purchase solar leads.
Here are some common objections our customers face and some ways you can navigate around them.
1. I'm too busy to talk
This is a genuine problem for a lot of people. It's also one of the most popular excuses people use when they simply don't want to talk to you. It's important to bounce right back with "lets re-schedule then, I can call you back in an hour."
2. I need to think about it
This one is slightly trickier because although it would be simple enough to do the, "I'll call you back" response, the keyword here is think. What are they thinking about? It's your job to find out and try to answer any concerns straight away. The simplest approach here is to ask if there are any questions they have so they can think about it with all the information. This will often prompt a prospect to talk about their 'real' objection or reason for pause. Once this is known, it's possible to put them at ease and re-visit the conversation with a more open mind.
3. I can't afford it right now
This might be true, but unless your company is operating at prices way above average, the prospect will have more than likely expected to be paying a sum somewhere in the ball park of what you're offering. Breaking the cost down into more manageable (and attractive) bite-size chunks while pointing out the unique value of your particular product can help them see that your pricing is justifiable.
4. I'm OK as I am for now
Here you can use the latter part of the statement to your advantage. People might feel that they're alright with their current situation. However, the very fact that they've been placed on your list of solar leads means that the thought of changing has definitely crossed their minds. Let them now that 'for now' doesn't last forever, and to make sure they don't lose out in the future they should look at your competitive package. Also, the reason that trends are trends is that people love to follow others. Explaining the current trend in solar energy could get your prospect thinking and get your solar leads converting.
A good broker is opportunistic and flexible to their prospect's needs. Taking advantage of the popularity in solar energy right now while being able to provide a solution to client's concerns (even if they don't vocalize them very well) is a great way to close the deal on solar leads.
Have any others to add to the list? Let us know what strange, funny, or offensive objections you've heard in the comments below!
Contact Us
Get started with free* leads.
Call us at 310-540-8900
Don't take our word for it—find out for yourself how good our leads are and what a difference working with us can make.
Call us at 310-540-8900 or fill out the form below and we'll tell you how you can get high quality leads for free*.
I authorize ReallyGreatRate, Inc. to communicate with me via email.
* Get up to 10% free leads on your first order!