Our system combines sophisticated software, trusted partners, and a manual QA process to vet sources and verify leads in real time. Plus, we tailor the leads to your business objectives.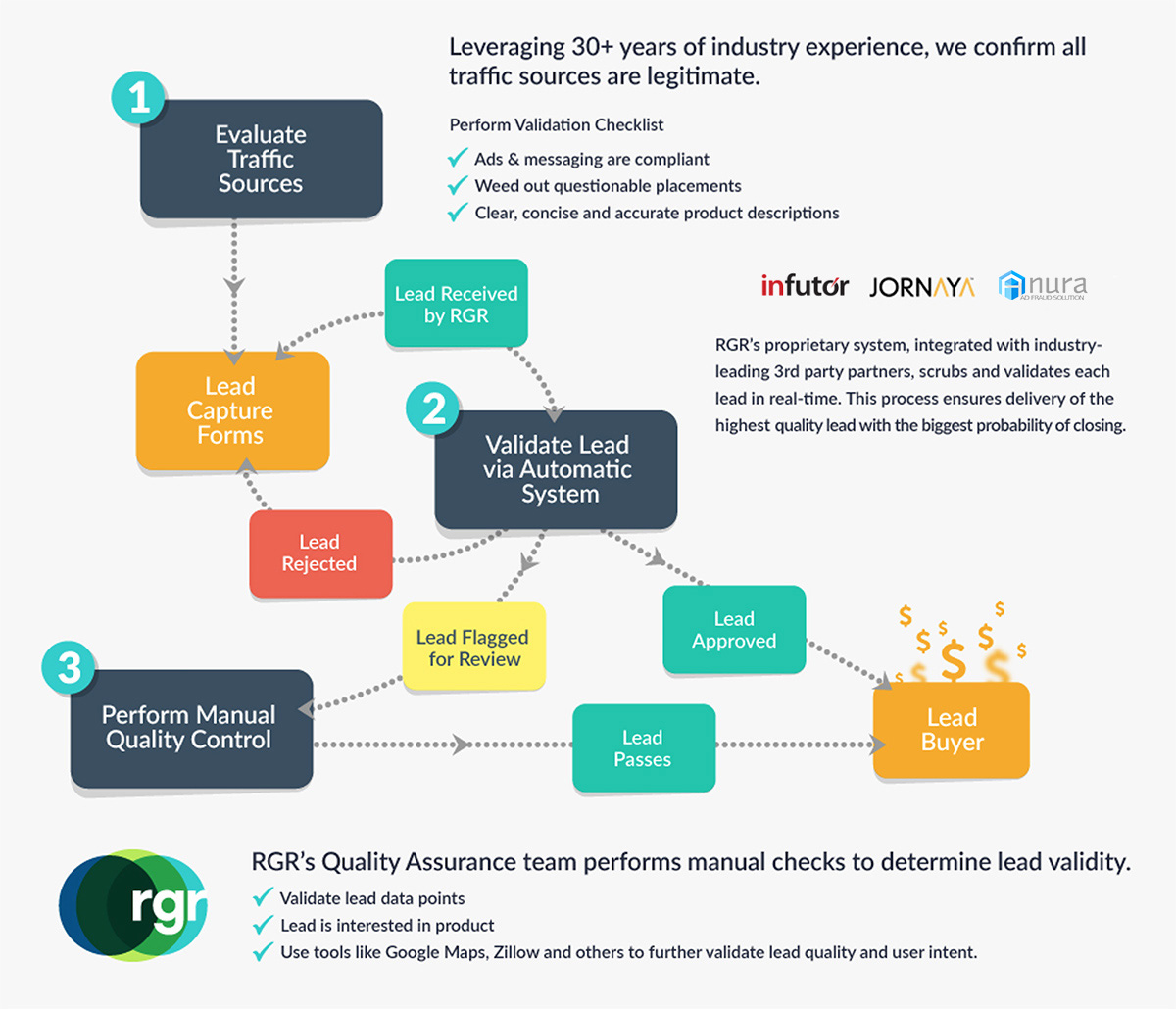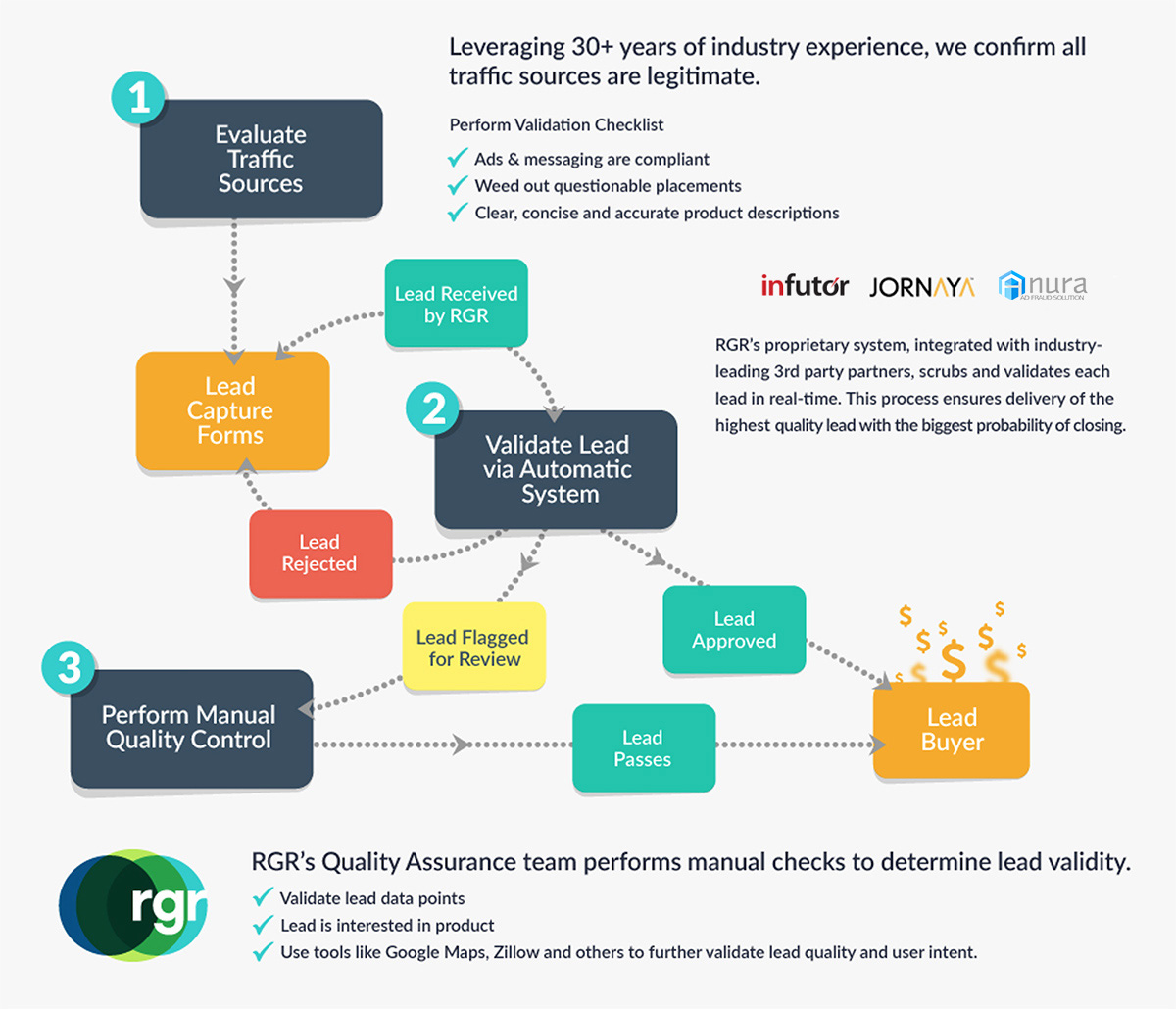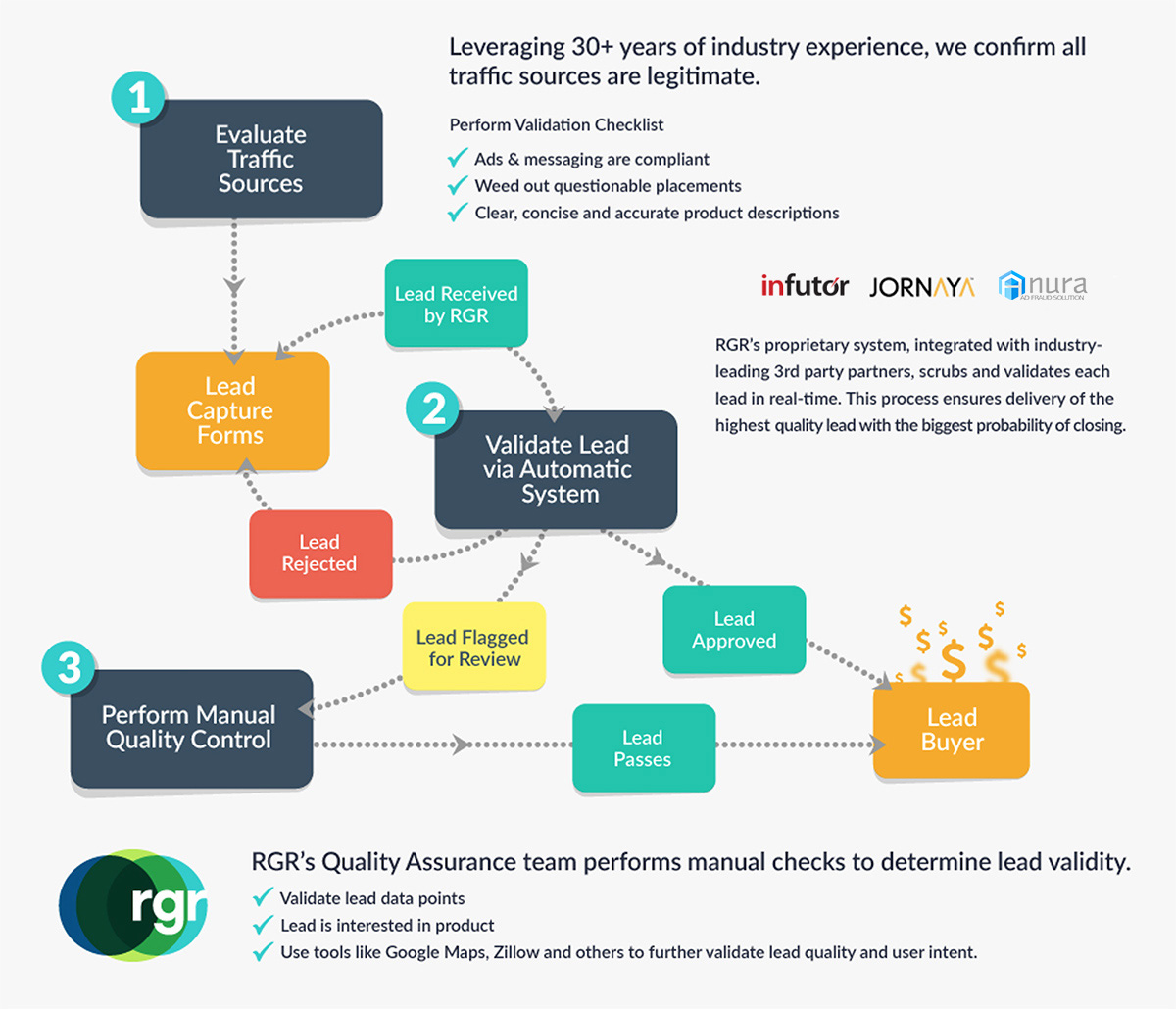 The result? High quality, qualified leads that convert into sales for your team, driving greater profits for your organization.
Lead Validation Partners
RGR Marketing works closely with the following technology partners to perform automatic real-time lead validation.
Lead Management Systems
We strongly endorse the use of automated lead management systems (LMS) for our strategic partners. To facilitate this, we've added functionality to our proprietary software platform to make it easy to incorporate a premium LMS into your lead generation solution. RGR Marketing recommends the following Lead Management Systems:

Velocify
RGR Marketing gives you an ongoing supply of the best possible leads, while Velocify insures sales teams keep pace with the speed of opportunity and improve conversion rates by driving rapid lead response, increased selling discipline, improved productivity, and actionable insights.

LeadMailbox.com
Leadmailbox.com is the "first" web based lead management and tracking system designed for the mortgage industry. RGR Marketing's strategic partners rely on consistently increasing conversion rates through LeadMailbox.
Contact Us
Get started with free* leads.
Call us at 310-540-8900
Don't take our word for it—find out for yourself how good our leads are and what a difference working with us can make.
Call us at 310-540-8900 or fill out the form below and we'll tell you how you can get high quality leads for free*.
I authorize ReallyGreatRate, Inc. to communicate with me via email.
* Get up to 10% free leads on your first order!