If you are looking to build your business, these are the 4 key sales concepts your business needs to adopt this yea…
https://t.co/RGCVhVO7q3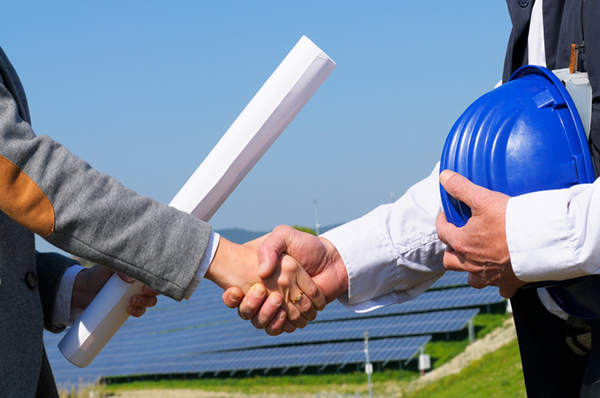 March 3, 2015 |
By RGR Marketing Blog
Getting Your Solar Sales Team to Close More Sales
Some of us are great at getting things done with plenty of time to spare. Others? Not so much. The thing is, many people put off doing things that are important because they have other, seemingly more urgent tasks to attend to. This is especially true of people who procrastinate. They typically have a whole stack of urgent action items to take care of, because any to-do list item can become a pressing matter, given enough time.
Your potential solar customers want to save money, reduce their environmental impact, and keep up with the neighbors by going solar. Those things are all important to them. But unless your sales team is creating a sense of urgency, none of those matters seem particularly time-sensitive.
After all, their current power bills aren't breaking the bank, and they know that their choice to go solar isn't going to fix global warming all on its own. They'll go solar… when they get around to it. But how long will that take? It's impossible to say.
If your sales team has a lot of "someday" prospects in the pipeline, then odds are good that they're just not imparting enough of a sense of urgency to get these folks to take action.
So, what can your sales team do to get benchwarmers to step up to the plate and go solar?
Leverage Time-Sensitive Incentives
Much of solar power's record-shattering growth over the past two years has been made possible by various solar-based incentives. Tax breaks, rebates, distributed generation reimbursements, and other exemptions and bonuses have all helped solar energy gain traction in the consumer and business markets.
Here's the thing: many of those added perks won't last forever. Take distributed generation, for example. As states meet their renewable portfolio standard goals, the rebates start to decline. The same is true of net metering. Various states require utilities to reimburse solar owners for the excess power their systems generate, but these incentives will also tend to evaporate as benchmarks are met.
As a solar installation professional, you're probably aware of all the incentives that your clients can qualify for. If your sales team isn't using time-sensitive incentives as sales leverage, then it's high time they start.
Discounts for Solar Installations
Solar is a sizeable investment, and we're certainly not suggesting that solar installers take a loss just to move products. But an occasional, limited-time discount or incentive can spur action on the part of hesitant consumers.
During the slow season, you might consider offering a discount on solar installations, or another, similarly compelling incentive. Limited-time offers can give your sales team a little bit of extra pull to get hesitant customers moving.
Solar Freebies?
There's something about the word "free" that gets people excited. The freebies don't even have to be staggeringly valuable to make an impact on your sales numbers. A free consultation, a free solar mobile device charger, or a free t-shirt might not sound like much, but any of these could be enough to make a prospect pick up the phone and make the call, especially if they're only available until the end of the week.
And if you've provided further incentives to your sales team just for bringing in their own leads -- consider the pros and cons. If you really want your sales team members to be focusing exclusively on closing deals with existing potential customers who may be on the fence, then you might be better off buying high quality exclusive solar leads from a reputable, established company like RGR Marketing. We help you save time and effort, when you purchase solar leads from us and spend your time doing what you do best: selling and installing solar power systems.
[Photo Credit: Solar Farm Sales]
Latest from Twitter
@RGRMarketing
wrote:
"If you are looking to build your business, these are the 4 key sales concepts your business needs to adopt this yea…
https://t.co/RGCVhVO7q3
"
Contact Us
Get started with free* leads.
Call us at 310-540-8900
Don't take our word for it—find out for yourself how good our leads are and what a difference working with us can make.
Call us at 310-540-8900 or fill out the form below and we'll tell you how you can get high quality leads for free*.
* Get up to 10% free leads on your first order!