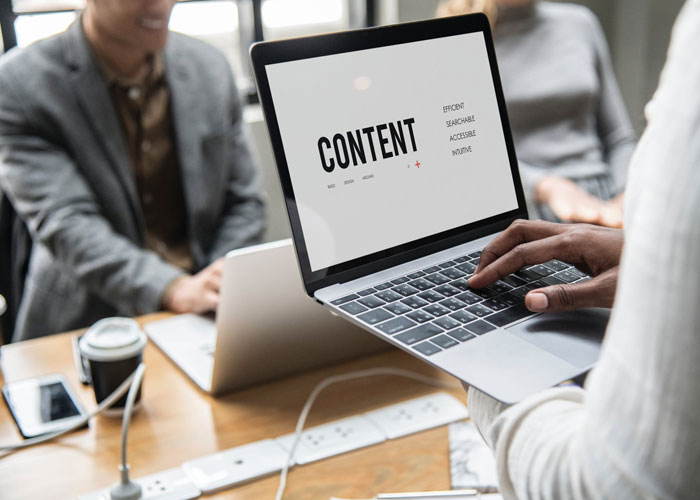 December 4, 2018 |
By RGR Marketing Blog
Start the New Year Off Right By Planning Your Digital Marketing Strategy Now
The New Year is right around the bend, so that means that there is no better time than now to start working on creating the best digital marketing strategy available for your mortgage business. Whether you have an existing strategy or you are implementing digital marketing for the first time, here are the steps you should take to ensure your mortgage business starts 2019 with the best plan possible.
Determine Your Overall Goal
To create the best possible digital marketing strategy, you first need to know what you want it to accomplish. For a mortgage company, the answer to this is usually simple – to be the go-to provider for mortgages in your area. But just how will your digital marketing help?
For example, do you want the plan to increase traffic to your website? If so, then by how much? Whatever it is you are looking to achieve, keep your expectations realistic. With your objective set, you can now start fitting digital marketing elements into your overall plan.
Analyze Past Results
If we don't learn from our mistakes, history will be bound to repeat itself. So, if you want your digital marketing strategy to be better in 2019 than it was in 2018, then you need to closely analyze its performance over the past year (or quarter, or month, etc.) to find areas where you can improve in the New Year.
If you use Google Analytics, then you can compare your performance to your competitors using its Benchmarking Reports. If your competitor is outperforming you by quite a bit, then you can analyze their digital strategy to see what they are doing differently. Consider everything, including things like the frequency of your posts, the times of day and the days of the week when you post, the images you use, and more.
Re-Examine Your Target Audience
The real estate market is always changing. For instance, baby boomers aren't buying homes as regularly as they once were, and Millennials are now driving the markets in many parts of the country. So, you need to stay on top of who your target audience should be. If you want to attract more millennial home buyers, then you need to start marketing to them using their language, touching on their emotional wants, needs, and fears.
Review Your Budget and Digital Channels
Your digital marketing strategy needs to fit into your overall budget. Your expenses include everything from the marketing team's personnel and salary, to your paid advertising costs. You want to ensure that every dollar you spend is reaching its full potential. Create a budget for the New Year and keep it. If you have digital channels that aren't delivering the results you want, find out why and fix or get rid of them and invest more in the channels that are performing for you.
Be Flexible
As hard as you try, your digital marketing strategy is never going to be perfect; it will always be able to be improved on. So, it is important to keep a flexible mindset. Set timeframes for your campaigns and try something new in the next campaign if the results don't meet your expectations. Monitor and measure your digital campaigns and tweak where and whenever necessary.
Digital marketing constantly changes, so don't expect the plan you have today to be the same one you'll have in three months. Over the year, you should analyze all of the above at regular intervals and make the necessary adjustments to keep ahead of the competition.
For Premium, Actionable Mortgage Leads, Trust RGR Marketing
RGR Marketing has served the mortgage industry for over 20 years. We are recognized for providing mortgage companies with high quality, purchased mortgage leads from prospects who are very close to making their purchasing decisions. Give us a try today and see how our high-quality leads can help enhance your mortgage closings.
Contact Us
Get started with free* leads.
Call us at 310-540-8900
Don't take our word for it—find out for yourself how good our leads are and what a difference working with us can make.
Call us at 310-540-8900 or fill out the form below and we'll tell you how you can get high quality leads for free*.
* Get up to 10% free leads on your first order!