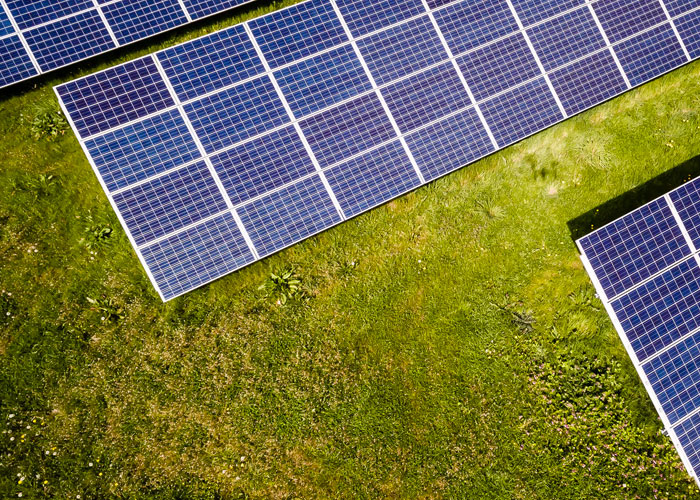 December 10, 2019 |
By RGR Marketing Blog
Want to Become a Commercial Solar Installation Professional?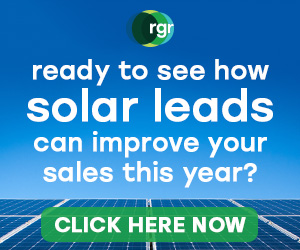 Despite the negative impact that some state-specific regulatory issues and policy reforms that took effect in 2018 had on the commercial solar industry, commercial solar is regaining its feet. Even better news is that in 2020, commercial solar is expected to get right back on track.
This means that if you ever wanted to get into the field of commercial solar installation, now is definitely a great time to do it. Learn more about commercial solar installation professionals in this FAQ.
How Much Do Commercial Solar Installers Earn?
According to Zippia, the average salary for commercial solar installation professionals is $41,000.
What Do Commercial Solar Installers Do?
The primary job responsibilities of solar installers are to assemble, install, and/or maintain solar panel systems on roofs or other structures. This includes:
Designing the solar system based on the client's needs and site conditions
Installing solar modules, panels, and/or support structures
Maintaining compliance with current building codes and standards
Connecting the solar system to the power grid
Applying weather sealant to equipment being installed
Activating and testing solar systems to ensure optimum performance
Performing routine system maintenance and making repairs when needed
What Is Needed To Become a Solar Installer?
There are several different ways that one can pursue a career as a solar installation professional. Some companies will hire workers as long as they have a high school diploma or equivalent, and are willing to receive on-the-job training for up to one year. There are also trade courses offered at some technical schools or community colleges.
Some solar companies also offer apprenticeship programs. For veterans of the armed forces, the government offers a Solar Ready Vets program that's designed to help them learn the skills they need to enter the fast-growing solar energy field.
What Qualities Are Needed to Be a Solar Installer?
In addition to training, a solar installer will want to have certain qualities to make their job easier and more enjoyable. These include:
Good customer service skills
Good mechanical skills
Ability to lift over 50 lbs.
Good physical stamina
Detail oriented
Are Licenses, Certifications, or Registrations Required?
There are currently no mandatory licenses, certifications or registrations required to work as a solar installer, but certification is available from the North American Board of Certified Energy Practitioners and those who obtain it will usually be more in-demand by employers. To qualify for certification, workers must complete at least 58 hours of advanced PV training at an accredited school or organization and a 10-hour construction safety course offered through Occupational Safety & Health Administration (OSHA). To obtain certification, the worker will also need to pass an exam and show documentation of having led three to five solar installation projects, depending on prior experience.
Certification is also available through The Electronics Technicians Association, International (ETA). To qualify, education and training must be taken from an ETA-approved school.
Roof Integrated Solar Energy (RISE) Inc. also offers a certification program called the Certified Solar Roofing Professional (CSRP) program. To qualify, workers need to prove they have at least 40 hours of education or training related to basic competencies and have at least three years of roofing or solar installation experience with at least five PV installations completed. They must also pass a test.
Contact Us
Get started with free* leads.
Call us at 310-540-8900
Don't take our word for it—find out for yourself how good our leads are and what a difference working with us can make.
Call us at 310-540-8900 or fill out the form below and we'll tell you how you can get high quality leads for free*.
* Get up to 10% free leads on your first order!