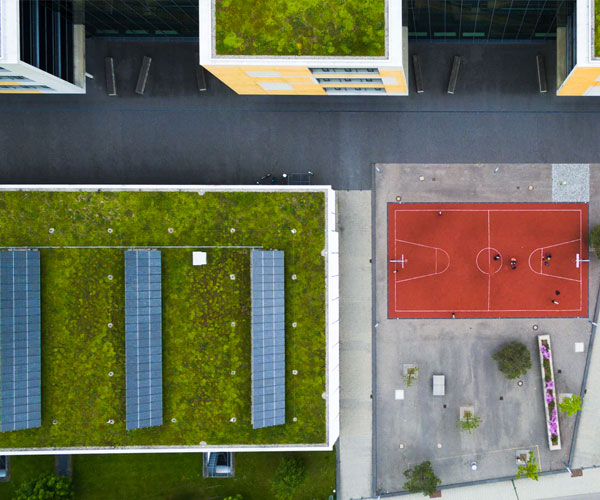 January 16, 2018 |
By RGR Marketing Blog
Non-Residential Solar Is On Track to Grow By More than 50% Year-Over-Year
In the third quarter alone of 2017, the solar industry already installed solar systems equaling 2,031 megawatts direct current. It was also the eighth straight quarter in which more than 1 gigawatt was added. Those are certainly positive figures for the solar industry, but when we look back at the year as a whole, there were some surprises that nobody saw coming.
Here is a breakdown of solar sales growth in the United States during 2017.
Top States for Solar in 2017
While every state has accepted and adopted solar technology to some degree, there are some states that are driving the industry more than others. In 2017, we saw five states become major facilitators of renewable energy and they include:
2017 Saw Residential Installations Drop for the First Time
Residential solar installations fell by 10% year-over-year for the first time ever in 2017. This was due to customer-acquisition challenges and the rise of commercial installations, which grew by 22% in 2017. Non-residential installations, however, are expected to grow by more than 50% year-over-year.
The impressive growth in this segment was driven by commercial solar projects aiming to complete installations before adjustments are made to the rate and incentive structures in certain markets. The increase in community solar projects also played a role in residential's decline.
Residential solar is predicted to bounce back, with 10% to 15% annual growth expected between 2018 and 2022.
Two Risk-Factors on the Horizon for Solar Power
There are two factors in play that have the potential to impact the solar industry in 2018. These include the new corporate tax reform that was recently passed, and the final outcome of the Section 201 trade dispute.
The corporate tax reform legislation slashes the corporate tax rate from 35% to 20% and this is going to reduce the availability of tax equity financing. But, that's not the only provision that could impact the solar industry. The new tax code also features the Base Erosion Anti-Abuse Tax (BEAT) provision, which requires "large companies to pay an additional tax if their tax bill, when adjusted for tax credits, falls below 11% of their U.S. income, adjusted to include certain cross-border payments not previously counted as income."
The outcome of the Section 201 trade dispute, which was filed in April of 2017 by domestic cell and module manufacturer Suniva and SolarWorld, may also have a lasting impact on the U.S. solar market. On September 22nd, the U.S. ITC voted unanimously that serious injury occurred due to solar imports and the final decision as to the remedy is now in President Trump's hands. He has until January 26, 2018 to approve or reject any of the remedies recommended by the U.S. ITC commissioners, or to propose alternative or additional remedies.
The solar industry had its share of ups and downs in 2017 but growth was stable nonetheless. As for what we can expect in 2018? It's anyone's guess, especially as the impact of the new tax legislation gradually takes hold and the outcome of the trade dispute is finalized.
Contact Us
Get started with free* leads.
Call us at 310-540-8900
Don't take our word for it—find out for yourself how good our leads are and what a difference working with us can make.
Call us at 310-540-8900 or fill out the form below and we'll tell you how you can get high quality leads for free*.
* Get up to 10% free leads on your first order!