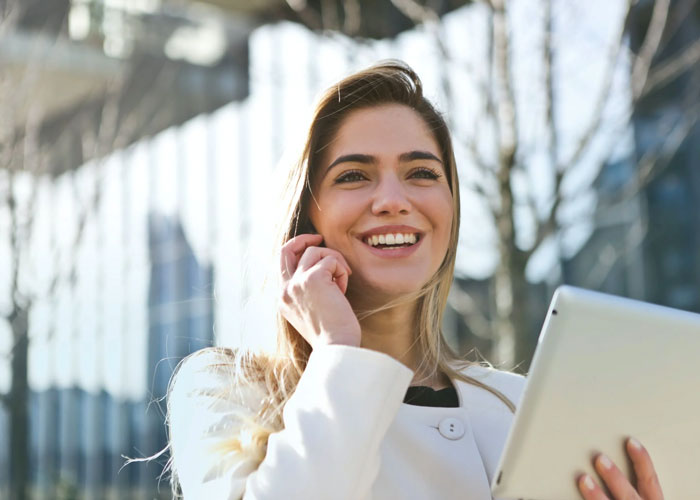 April 15, 2020 |
By RGR Marketing Blog
Heat Up Your Cold Calling Results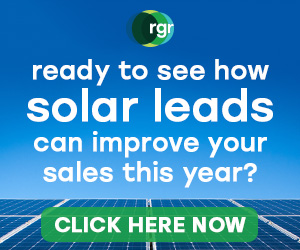 Making cold calls is not most people's favorite part of running a solar installation business. After all, it can be intimidating, difficult to master, and quite often, very frustrating. But the truth is, cold calling is important for success in the solar field because when it's done right, it can greatly improve your B2B sales.
So, what does it take to become a master cold caller? First and foremost, it takes patience and persistence. It also requires a very strong will to succeed, and a never-give-up attitude. If you have these traits but your cold calling results are still frigid, then here are eight sure-fire cold calling tips to light a fire under your solar lead gen results.
Use a Local Phone Number
If your solar business works within a set boundary, then make sure you're making your calls from a line with a local number. This is important because it helps you gain trust and credibility from your prospects, and knowing that you're local will put them at ease. Plus, people are just more likely to pick up the phone when the caller ID displays a local number over an 800 number.
Make a Great First Impression
You never get a second chance to make a first impression, and in the world of sales, it's almost impossible to recover a sale after a bad first impression. So, before you even pick up the phone, have an idea of what you're going to say and make your opening statement so impactful, the prospect will stay on the call to find out what you have to offer.
Narrow Down Your Call List
Throwing a dozen darts at a dart board all at once almost guarantees you'll never hit the bullseye. But take one dart, concentrate, aim, and let it fly, and you'll have a much greater shot at hitting it. The same concept applies to cold calling. Instead of calling every number you come across, take the time to narrow your focus and reach out to those that best match your target customer. You'll see your positive interactions skyrocket.
Accept Rejection
Cold calling isn't easy, and as much as you might not like doing it, there are always going to be some prospects that don't want to be bothered. In this world, rejection is a part of life. Don't let it get you down; just hang up and move on. If the rejections are happening too frequently, then analyze the reasons for the rejections, revise your approach, and try to stay positive.
Build Rapport Through Expert Storytelling
Once you have the attention of your prospect, get to work building rapport with them. Share with them your experience of helping others who were previously in their situation. Tell them how your solar solutions can benefit their business, and why going solar is so important for today's companies.
Be Prepared for a Long Call
With cold calling, the longer the call lasts, the better your odds will be of making a sale. So, you need to be prepared to keep the call going. Have a plan and stick to it. This will help ensure you hit all your talking points and spread the call out over several minutes.
Ask Pertinent Questions
Making a sale isn't the only identifier of a successful cold call. In fact, an initial cold call that ends with a sale is pretty rare. Often, simply building a relationship with the prospect is considered a success. To do this, you need to have a real conversation with the prospect.
Avoid one-sided conversations by asking pertinent questions. This will show the prospect that you're genuine in wanting to help them, and you'll be gaining valuable information that you can use to improve future interactions.
Practice Makes Perfect
Cold calling is a skill that is learned; the more you do it, the better you'll get at it. If you're not getting the results you want, then brush up on your skills by practicing.
Get your sales team together and conduct mock calls using a variety of different scenarios. Make a list of the most common problems, and keep ironing them out until your team is confident in their abilities and capable of handling even the toughest prospect.
RGR Marketing Has Solar Leads Primed for Your Sales Team to Call
Cold calling is much easier to do when you know the prospect that you're calling is already interested in what you have to offer. If you need solar leads, RGR Marketing has them. We can provide you with exclusive access to high-quality hot leads that are ready to be pursued. Contact us today to find out how our solar leads can help your business grow this year.
Contact Us
Get started with free* leads.
Call us at 310-540-8900
Don't take our word for it—find out for yourself how good our leads are and what a difference working with us can make.
Call us at 310-540-8900 or fill out the form below and we'll tell you how you can get high quality leads for free*.
I authorize ReallyGreatRate, Inc. to communicate with me via email.
* Get up to 10% free leads on your first order!