Frequently adding content to your blog is a great way to increase your lead generation efforts. But, generating con…
https://t.co/nnw6iKqZC1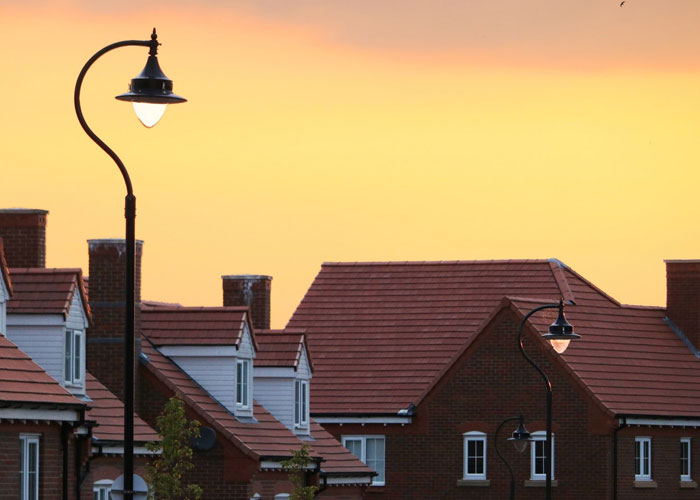 July 11, 2019 |
By RGR Marketing Blog
Helping Your Client Get the Best Refinance Rate Possible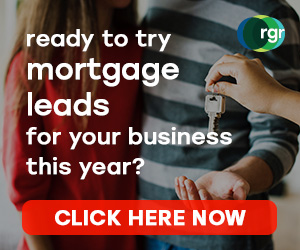 As mortgage interest rates continue to rise, it is highly likely that as a mortgage broker, you are going to start seeing an increase in homeowners wanting to refinance their homes. This is a natural occurrence because, after all, who doesn't want to pay a lower mortgage every month? But just because rates are rising doesn't mean every one of your clients is in a good position to refinance.
Here are seven tips you should sharing with your clients who may be looking to refinance their current mortgage, in order to help them ensure they're refinancing the smart way when interest rates are rising.
#1: Get Credit in Great Shape
If your client's credit score has declined since they took ownership of their home, then refinancing shouldn't be considered just yet. First, they will need to get their credit back into fighting shape if they want to enjoy the savings potential that a refi can provide. On the other hand, if their credit is in tip-top shape, then now may be the right time to refinance.
#2: Move Quickly
Interest rates don't traditionally climb lightning-fast, but they are on a gradual upward trajectory. This means a refinance prospect should start acting on their refinance before rates climb higher. This is typically because the earlier they start the process, the lower their rate will be.
#3: Be Prepared in Case Rates Drop
The odds of rates dropping again any time soon is slim, but it could happen. Your clients should be prepared to act the moment rates start changing directions. This is because there will likely be a lot of other homeowners also applying for refinances at this time, and the traffic could cause a delay in lender response time.
When rates drop, your client should get in, get out, and enjoy their new savings instead of waiting and getting stuck in line, only to have interest rates go back up again before their refi is processed.
#4: Take Advantage of Rising Home Values
Interest rates aren't the only thing rising; home values are rising, too. This means now is a good time to apply for a cash-out refinance if the client wants to complete some home renovations. Keep in mind that when taking a cash-out refinance, it is ideal for the borrower to use the funds for things that can help them reacquire the lost equity, such as with home improvements. Using the funds for material possessions like a new car, however, can represent more of a risk.
#5: Refinancing Into an Adjustable Rate Mortgage
Adjustable rate mortgages are riskier than fixed-interest loans, but they can be a smart move when used in the right scenario. For instance, if your client isn't planning on living in the home for much longer, then they can get an ARM. This usually comes with a smaller interest rate in the beginning, in order to take advantage of the lower payment. If they sell the home before the rate rises, they can save a lot of money this way.
#6: Refinance Into a Shorter Loan Term
If your client is not having difficulty paying their current monthly mortgage payment, then refinancing at a lower rate with a shorter term loan may enable them to keep their current payment amount (or close to it) while at the same time paying the loan off sooner than with the old loan.
#7: Pay Points on the Mortgage Refinance
If your client wants to maximize their monthly savings, then paying points before they close on their refinance will permanently lower their interest rate. One point equals one percent of the loan amount, and for every point paid, your client's interest rate will drop 0.25%.
Improve Your Refinance Conversions With Mortgage Leads From RGR Marketing
RGR Marketing's mortgage refinance leads can help keep your mortgage company supplied with fresh leads to supplement your own organic lead generation efforts. Best of all – when you buy leads from us, your lead list is exclusive and not shared with any other mortgage company or lead generation provider.
Our leads are validated, verified, and ready to be converted. Discover the difference better leads make. Try the mortgage leads from RGR Marketing today and grow your business quicker!
Latest from Twitter
@RGRMarketing
wrote:
"Frequently adding content to your blog is a great way to increase your lead generation efforts. But, generating con…
https://t.co/nnw6iKqZC1
"
Contact Us
Get started with free* leads.
Call us at 310-540-8900
Don't take our word for it—find out for yourself how good our leads are and what a difference working with us can make.
Call us at 310-540-8900 or fill out the form below and we'll tell you how you can get high quality leads for free*.
* Get up to 10% free leads on your first order!