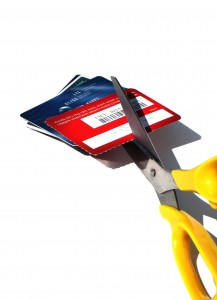 June 18, 2013 |
By RGR Marketing Blog
The wild, wild days of debt settlement consisted of a lot of bad guys, bad practices and many consumer complaints. Debt Settlement seemed like a god-send for many lost consumers. What looked like heaven, turned out to be hell-on-earth!
Just a few years ago, A consumer could choose a company to negotiate with the debt collector for them and presumably pay just a fraction of their original debt.
How?
A debt settlement company would take a set amount of money from a consumer every month and hold it for a certain amount of time – and after an agreed amount was reached, they debt settlement company would go to the debt collector to negotiate what you owed saving you thousands.
Seems like a dream come true right? Wrong! Some of those bandits took consumers money and never settled their debts! As the industry was unregulated there was really nothing a consumer could do about it.
In response to thousands of consumer complaints about collection practices and the credit repair industry, laws were passed to regulate collection, reporting, and debt settlement.
The FTC now heavily regulates debt settlement companies actions and advertisements in a way that has put most of the bad guys out of business.
Some of the ways the FTC regulates have been limits on debt settlement company advertisements – for instance, a debt settlement company cannot say something they cannot absolutely guarentee like "pay as little as a tenth of the debt you owe!"
Debt Settlement companies also cannot take up front fees the way they used to and rack up reserves of consumer cash. In fact the FTC says debt settlement companies cannot take any fees until the consumer's debt is settled.
This new regulation was the death blow to the bad guy debt settlers as there became too much up front spending for them to be able to sustain a business.
Some things to think about (as a consumer) before choosing a debt settlement company would be learning their procedure. For example, the typical debt settlement plan requires the consumer to make monthly payments to the settlement agency. Are partial payments sent directly to the creditors each month? Or are payments held in an escrow account until enough funds have accumulated to offer creditors lump sum settlements of pennies on the dollar?
As a debt settlement business, it can be a challenge to pursue debt settlement lead generation effectively. Regulations presents challenges to debt settlement companies and finding the best potential customers is always a guessing game.
Quality debt settlement leads are those who can afford to successfully complete the plan and restore their credit. So it is wise for debt settlement companies to invest in developing programs for consumers in the early stages of credit decline since these are the quality people who make quality leads. This investment is more effective than targeting consumers on the brink of bankruptcy.
For example, a content site providing free credit education can help identify and target early problems with credit. Demographic and marketing data can also be useful. Pre-screening credit report data may identify consumers developing credit problems.
High quality leads are ready, willing and able to address their credit problems. We have done a lot of the leg work for you, our leads are waiting for your help.
Contact Us
Get started with free* leads.
Call us at 877-272-4600.
Don't take our word for it—find out for yourself how good our leads are and what a difference working with us can make.
Call us at 877-272-4600 or fill out the form below and we'll tell you how you can get high quality leads for free*.
* Get up to 10% free leads on your first order!