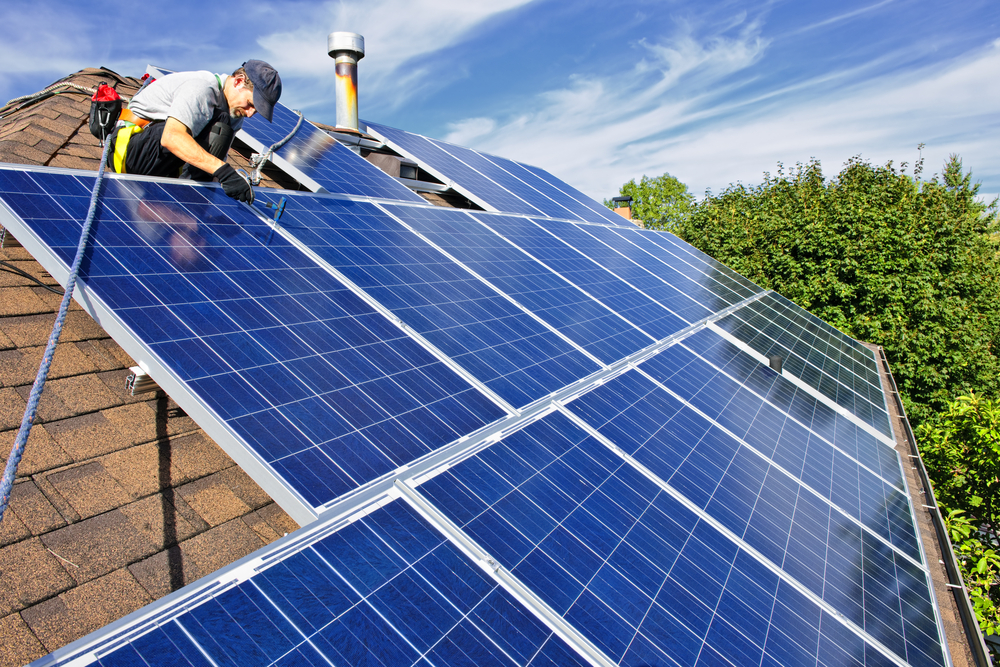 September 8, 2016 |
By RGR Marketing Blog
Demand Is Growing for Solar Panels
There's no doubt about it: solar panels are getting more desirable by the second. It's clear that despite a tumultuous couple of years in the solar industry, demand for photovoltaic arrays is growing by leaps and bounds. It's estimated that the solar industry has seen annual growth of 22% per year over the past 5 years.
But as quickly as solar is capturing the hearts and minds of energy consumers, it still only claims only a minute piece of the total energy market. As a solar installer, you know that solar energy is the best long-term sustainable energy solution. You also know that it can help your clients save money. Not to discount solar's meteoric growth rate, but you might find yourself wondering why solar isn't growing faster.
In this article, we'll explore some ways that you can create more demand with your marketing – not just for solar panels, but for your solar business.
Don't Let Up-front Costs Be a Deterrent
Let's face it: installing a solar array represents a substantial expense. Residential systems often cost as much as an affordable car, and your average homeowner might be reluctant to shell out the extra money, even if they were interested in going solar.
They might not know about all the low-cost solar financing options available to them. They might assume that they'll have to pay $15k - $20k out-of-pocket, and who has the extra cash around to do that? Plenty of your potential customers don't, so they've written solar off as a luxury for wealthy people.
Use your marketing to spread the word about the solar financing options your company offers. Payment plans, solar leases, and PPAs can dramatically reduce the upfront cost to almost nothing, and the monthly payments are very affordable. Make sure your clients know that.
Let Them Know: You Can Save Money With Solar!
Now that you've let your potential customers know that going solar won't break the bank, imagine the look on their faces when you tell them they'll actually save money. In many markets, solar customers can actually reduce their monthly expenses by choosing solar panels as a primary energy source.
But don't stop there – figure out precisely how much the average consumer in your market can save, and spread the good news.
Offer Free Estimates
Some of your prospects might see figures for the average solar installation and dismiss them as more dubious marketing. They've become skeptical of advertising of all sorts, and who can blame them?
They might think that they live in the wrong part of the country for solar, or that their home is an unsuitable installation site, or… the list goes on and on. By providing free estimates, you'll be giving them the opportunity to see how solar can work for their homes, their budgets, and their families.
The Environment Is a Hard Sell
Everyone (well, just about everyone) is concerned about the environment. They may differ in their opinions of how dire a threat climate change poses, but most people can agree that preserving a livable earth for future generations is for the greater good.
While environmental concerns might be a strong selling point for the staunchest climate change activists, the average consumer has a tough time "being the change," especially when they believe doing so will cost them money.
Do tout solar's environmental benefits, but don't make them the central thrust of your marketing. Again, focus on the economic benefits. After all, as long as they're going solar, does it really matter why they're doing it?
Keep Solar Simple
You probably find the inner workings of photovoltaic array pretty fascinating. Not everyone feels the same way. When marketing your solar offerings, give technical jargon a wide berth. The average consumer doesn't want to read a dissertation – they just want to know how much they'll save, how long their solar panels will last, and what they'll need to do to make their solar array work – in the case of solar energy, all three of these variables are strong selling points.
Spread Solar Envy
Did you know that people with neighbors who have solar panels are a lot more likely to go solar? It's true. Be sure to give each new client plenty of fanfare, via social media shout-outs, yard signs, and door-to-door visits to neighboring homeowners.
Tell Your Story and Connect With Your Community
So far, we've talked a lot about driving demand for solar, but we haven't spoken much about building demand for your solar business's services.
Do you know what your potential customers crave more than anything? Authenticity. They want to buy solar from someone they like and trust – a homegrown solar business run by a crew of genuine people who care about the community in which they do business.
Instead of trying to portray your small solar installation business as a huge corporation, showcase your personality. Post videos of your installers explaining why they love solar energy. Sponsor a little league team. Create a company volunteer initiative. Show your neighbors that your solar business is about more than making money; it's about building a better tomorrow for everyone.
Contact Us
Get started with free* leads.
Call us at 877-272-4600.
Don't take our word for it—find out for yourself how good our leads are and what a difference working with us can make.
Call us at 877-272-4600 or fill out the form below and we'll tell you how you can get high quality leads for free*.
* Get up to 10% free leads on your first order!