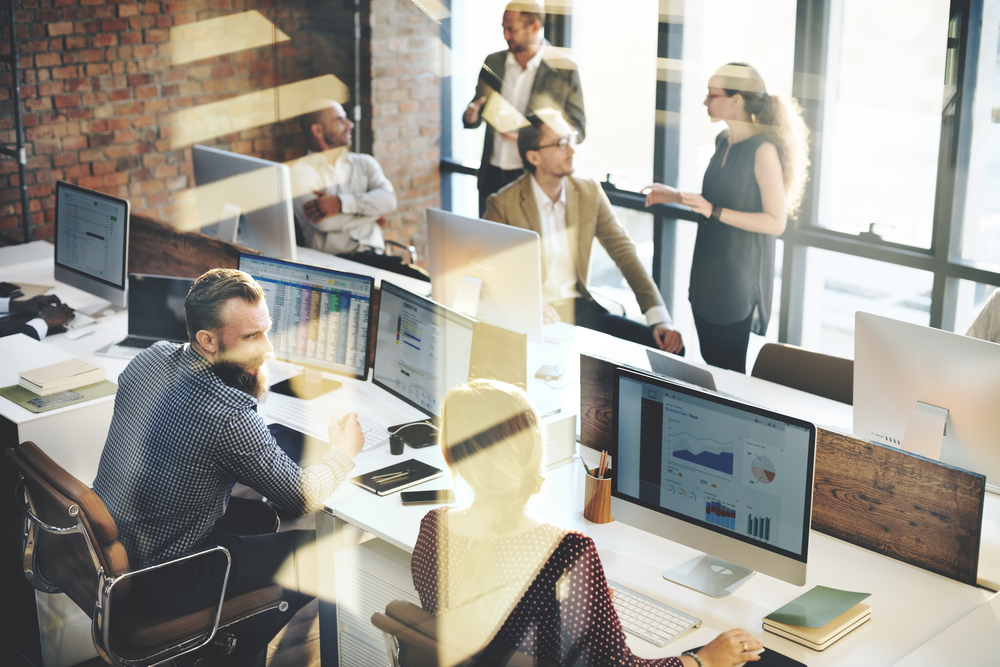 August 23, 2016 |
By RGR Marketing Blog
Are You Letting Your Leads Die?
Salespeople live for the thrill of the close, and who doesn't like instant gratification? While it's true that some leads will be ready to commit on the first contact, many more will take time and nurturing before they finally close.
The problem is that too many of those leads get disqualified before they ever have the chance to close. According to recent statistics, as much as 80% of disqualified leads go on to purchase within 2 years, and more than three quarters of all leads take at least five attempts before closing.
Did you know that nearly 75% of companies don't have any process for re-qualifying old leads, and many lack even basic lead management or lead nurturing systems? Clearly, not all new leads are sales-ready. But those slow-burning leads can still turn into paying clients if they're nurtured properly.
So how do you take a lead from "just curious" to "ready to buy?" It's not enough to simply make one call and give up when they're not prepared to pull the trigger; you have to stay in touch with them.
Track Your Leads
First things first: you need to have a system that will allow you to track your leads from start to finish. You can use a notebook, a cloud-based storage solution, or a simple spreadsheet. However you track your leads, implementing a tracking system will help maximize the potential of each and every lead you receive, from initial contact to the eventual close or disqualification.
Reestablish Contact
If your sales team is like most, chances are good that there are plenty of neglected leads lying around. And while some of them may truly be irretrievable, you might be surprised at how many are still viable. Set to work reestablishing contact with as many old leads as possible. Who knows? Some of those older leads may finally be ready to buy.
Follow Up, But Don't Be Pushy
Some leads need breathing room. They don't want to be harassed, and while staying in contact with existing leads is crucial, you don't want to overdo it.
Still, follow-up is crucial. Ask permission to get in touch with your leads in the near future, and set a date to speak with them again. Focus your efforts on assisting your leads with their research, and establish yourself as an amiable expert; a friend in the business.
Establish a regular follow-up schedule with your clients, and be patient. Time will pass quickly enough, and with each contact, you'll keep your name top of mind and show your prospects that you're reliable and dedicated.
Stay Connected
The more connections you can establish with your leads, the better. Make it easy for them to connect with you on LinkedIn, follow you on Twitter, or engage with you on Facebook. Use your social media presence to showcase your personality, knowledge, and commitment to delivering the ultimate client experience.
Regularly email your leads with content relevant to someone in their position. For example, let's say you're selling solar panels. You might send out a brief, bi-weekly email newsletter that highlights the most interesting new developments in the solar industry, counters common objections, or illustrates the typical cost savings solar offers consumers in their area.
White papers, blog posts, webinars… the list of ways to keep your leads engaged and interested is nearly endless.
Invest in a Marketing Automation and Lead Management
Client relationship management is certainly a worthwhile endeavor, but it takes dedication and patience. There's something to be said for investing in lead management system (like RGR's proprietary LMS) to keep track of your existing leads, and a marketing automation program that will attract new prospects and nurture those already in the pipeline.
By automating your lead generation, management, and nurturing processes, you'll ensure a greater ROI for the leads you purchase and a better close ratio for all the leads that find their way into your sales funnel.
Take the Lead!
If you're not making every effort to convert your leads, then you might as well be giving free money to the competition. Remember: if you don't close your leads, then someone else will. Jumpstart your old sales leads and start closing more deals today!
Contact Us
Get started with free* leads.
Call us at 877-272-4600.
Don't take our word for it—find out for yourself how good our leads are and what a difference working with us can make.
Call us at 877-272-4600 or fill out the form below and we'll tell you how you can get high quality leads for free*.
* Get up to 10% free leads on your first order!