Frequently adding content to your blog is a great way to increase your lead generation efforts. But, generating con…
https://t.co/nnw6iKqZC1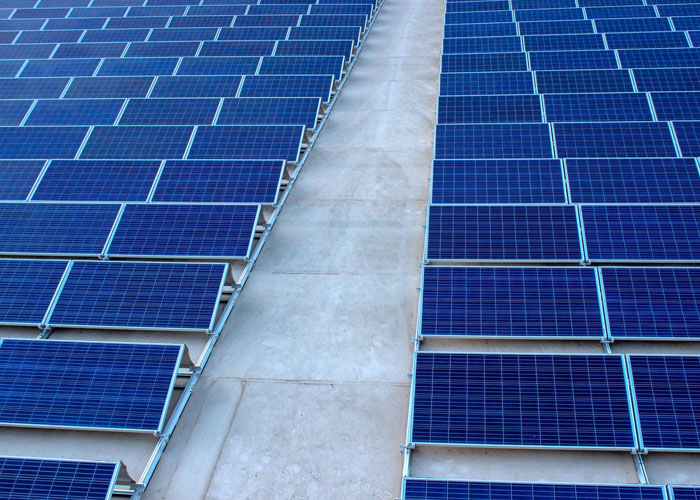 July 2, 2019 |
By RGR Marketing Blog
Tips for Getting High-Potential Solar Leads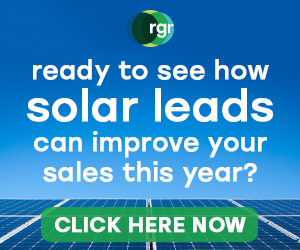 Solar is becoming such a popular energy source that many people suggest it practically sells itself. Of course, those in the solar industry know better. As much as solar continues to grow, your solar sales team still needs a constant influx of leads in order to maintain your company's continued success.
If you're looking to take your solar company to the next level in 2019, then you'll need solar leads to help get you there. More importantly, there are three ways to get them – organically, paying to attract them, and purchasing them through a lead provider.
Attracting Leads Organically
Organic solar leads are those that come to you without you having to spend money to get them. Examples of organic leads are those that come to you after reading blog posts or interacting on social media, those who are referred to you by previous clients, and those that come across your company at solar events, expos, and/or through other partnerships.
There are several ways you can improve the number and quality of organic leads. One way is to regularly publish high quality information on your company blog. Another is to share customer testimonials on your website and marketing materials.
If you have a social media presence (and you should), you should also interact with your audience regularly and spark conversations about the benefits of going solar. Make your website tidy and easy to read on mobile devices with engaging calls to action and clickable links that direct traffic exactly where you want it to go.
You should also partner smartly with other companies that go hand-in-hand with yours in terms of motivation and values. Partnering with the right company or organization can provide you with double the exposure you would normally get by going it alone.
Paying to Attract Leads
There's a difference between paying to attract leads and purchasing leads. When you purchase leads, you're getting a list of leads for a price. When you pay to attract leads, you spend money on various lead generating efforts with the hopes that the investment will deliver suitable returns. Such efforts include things like direct advertising, digital ads, pay-per-click advertising, and more.
When you are paying to produce your own leads, there's a heightened level of risk because if an ad campaign doesn't produce, you can lose a lot of money. To get the best results, you will need to continually test campaigns, making subtle (or major) changes along the way to find the messages your audience responds to the most.
Purchasing Solar Leads
Purchased solar leads are leads that are collected by a professional lead generation company, organized via a client's unique customer acquisition data, and then sold to that client. The leads included on these lists are people who have shown increased interest in solar energy and considered very likely to be deciding whether to purchase soon.
One benefit of purchasing solar leads from a reputable company is that the leads you buy aren't shared with other lead gen companies where they can be potentially shared with other solar companies. This gives you a stronger advantage at being the company that closes the sales for those leads.
See How the Solar Leads From RGR Marketing Can Make the Difference
Why spend money trying to attract solar leads when you can put that money to better use and get a list of warm leads without the hassle and leg-work? If this sounds good to you, contact RGR Marketing today.
We can provide you with high-quality, verified leads that are validated and tailored to your unique customer demographics and requirements. Let us help you grow your solar business with better leads that are easier to convert into sales. Give us a try today and see the difference for yourself!
Latest from Twitter
@RGRMarketing
wrote:
"Frequently adding content to your blog is a great way to increase your lead generation efforts. But, generating con…
https://t.co/nnw6iKqZC1
"
Contact Us
Get started with free* leads.
Call us at 310-540-8900
Don't take our word for it—find out for yourself how good our leads are and what a difference working with us can make.
Call us at 310-540-8900 or fill out the form below and we'll tell you how you can get high quality leads for free*.
* Get up to 10% free leads on your first order!